By Arts & Culture Editor Joan Kirschner
Boston and its environs, as well as the greater Commonwealth, have been the setting and inspiration for many writers, some living locally, and some who found something in the area or its history that they wanted to explore.
It's not possible to embrace this topic without Louisa May Alcott (1832-1888), who spent much of her life in Concord and Boston, though she was born in Pennsylvania. Most of us know the triumvirate of Little Women, Little Men, and Jo's Boys, but the prolific Alcott wrote many more novels and short stories for young readers and adults. Prior to her success with Little Women, she produced pseudonymous sensationalist works that were purely for income, in an era when women's writing – if published at all – was expected to be genteel and ladylike, and centered on the home, children and other aspects of domesticity. This more obscure side of Alcott came to light in the second half of the twentieth century and is covered in various biographies and articles. Less than 20 miles from Boston, a visit to Concord's Literary Sites will include Alcott's Orchard House.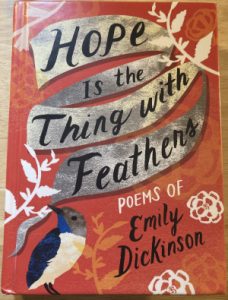 Amherst, about 100 miles west of Boston, was the home of Emily Dickinson (1830-1886). Dickinson is an iconic voice in American poetry, though her work was nearly unknown during her lifetime, and in fact, a complete edition of her poems did not appear until the 1950s. You can steep yourself in all things Dickinson with a visit to the Emily Dickinson Museum, or watch her, portrayed by the actress Julie Harris in a one-woman Broadway play. I had the great good fortune of seeing it live, but it's available on Amazon Prime, or on YouTube: The Belle of Amherst.
Lowell, northwest of Boston, was founded in the 1820s for textile manufacturing and became a leading center of the Industrial Revolution. By the 1840s its mills were filled with young girls and women who fled farm life for jobs and other opportunities, though the conditions were harsh, and the hours were extremely long. Explore its history at National Park Service – Lowell and at the NE Quilt Museum.
The Berkshire towns of Western Massachusetts are popular with many Bostonians for their abundance of cultural destinations, delightful inns, and beautiful scenery, but the snowy winters are historically long and often bitterly cold. Edith Wharton (1862-1937), known most as a chronicler of upper-class New York society, lived and worked in a country home in Lenox, The Mount. As you may know, there is a lot more to Wharton's work than her novels – she had a long career as an extraordinarily insightful writer of fiction, poetry, and non-fiction.
Right here in Greater Boston we are enriched by prestigious educational institutions, historic sites, and an array of outstanding museums of art, history, science, and many specialty interests. There is an abundance of day-trip destinations for cultural enrichment in the state and throughout New England. If you are a serious museum-goer, membership in Historic New England, especially as a Contributor with access to a NARM institutions, could be just the ticket.
NON-FICTION
Louisa May Alcott: The Woman Behind Little Women by Massachusetts resident Harriet Reisen. A generally well-received and accessible biography of Alcott with a personal, rather than scholarly, slant. It was the basis for a PBS American Masters documentary. Read an interview with the author: A Conversation with Harriet Reisen
POETRY
Hope Is the Thing with Feathers: Poems of Emily Dickinson from the Women's Voices series published by Gibbs Smith.
FICTION
The Daring Ladies of Lowell by Kate Alcott. A historical novel that focuses on the women of the Lowell mills, with an appealing heroine who becomes involved in both the labor politics of the period and a complicated romantic situation.
Ethan Frome by Edith Wharton. A timeless novella set on a struggling farm in the rural Berkshires, near the town of "Starkfield", it tells the tragic story of a young farmer, his wife, and her lively younger cousin. If you read this book in high school, you may have loved it, as I did, or not, but I urge you to revisit it for its emotional pull and spare beauty.
The Art Forger by Barbara A. Shapiro. If you're a Boston-area resident, and/or an art lover/museum goer, you'll be intrigued by this novel about a young woman artist who struggles to support herself by painting reproductions of famous works for website sales and is asked to forge a copy of a Degas painting stolen from the Isabella Stewart Gardner Museum in 1990, the largest art theft known. But is the Degas authentic?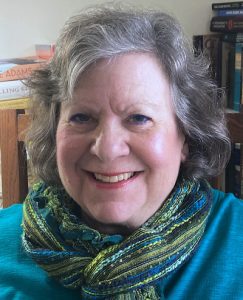 Joan Kirschner is a Boston area writer/blogger who reviews books, museum exhibitions, theater, film, music, and travel experiences. Her commentary previously appeared on SonsiWoman.com, UllaPopken.com, WomenofGloucesterCounty.com, Trazzler.com, and IndieReader.com. She attributes a lifelong love of reading and cultural events to parents who encouraged her interests early on. Joan began as a retail and mail order catalog copywriter when typewriters, carbon paper, X-Acto knives, and hot glue were found in advertising offices everywhere. She advanced through the ranks and changes in technology, eventually taking on corporate communications, social media, and digital advertising and promotion. She managed and mentored younger writers, acquired skills in art direction, and had responsibility for print and digital communications reaching millions of customers. Surrounded by the babble of languages in Manhattan and Brooklyn and sympathizing with the challenges of non-English speakers, she earned a certificate in the Teaching of English as Second Language (TESOL) and began teaching and tutoring adults and college students. Joan now works part-time in grants administration, freelances occasionally, and covers books and the arts at No Shortage of Words.