By Arts & Culture Editor Joan Kirschner
I've always loved old movies, "independent" and "foreign" films. A freshman year college course on the History of Film introduced me to American and international silent classics, French and Italian films of the 50s and more. In my 20s in New York City, I often enjoyed a double feature in the revival houses – watching the stars on the big screen in a dark auditorium with fellow fans was a great escape that's hard to come by now.
As has been widely publicized, the Writer's Guild of America (WGA) struck on May 2nd, and on July 14th the Screen Actors Guild-American Federation of Television and Radio Artists (SAG-AFTRA) followed. Basically, WGA is in dispute with the Alliance of Motion Picture and Television Producers (AMPTP) over work rules, including residuals from streaming media, and the use of artificial intelligence (AI); SAG-AFTRA has similar concerns.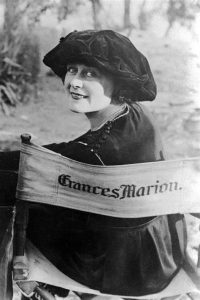 Today's WGA evolved from the Screen Writers' Guild, which began as a social/professional organization in 1920 and became a union in 1933. Its first Vice President was Frances Marion (1888-1973), who wrote more than 300 screenplays, multiple books, and many magazine articles, and as a U.S. Army Lieutenant in France during World War I, served as a journalist documenting and filming women working as nurses, ambulance drivers, and in war relief. Marion won two Oscars during a career that spanned from silent films through the late 1940s, with her writing then finding other outlets.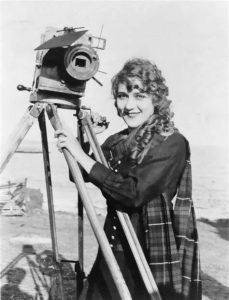 Despite my self-professed movie savvy, I only came across Marion for the first time as a character in a novel, a version of her close friendship with Mary Pickford (1892-1979), another Hollywood pioneer – the most successful and well-known silent movie actress, and one of the founders of United Artists Corporation (with actors Charlie Chaplin, Douglas Fairbanks, and director D.W. Griffths). Pickford was a highly astute businesswoman who recognized that owning a studio would free her and her partners financially and artistically from the powerful men that dominated the business.
Despite Pickford's fame and success, I found Marion's career the more fascinating – as a Hollywood trailblazer, and with her other many accomplishments, she was a twentieth century Renaissance woman. I learned more about her through the books below.
Marion, a San Franciscan, first worked in commercial art. After the 1906 earthquake, she moved to Los Angeles designing theater posters and working in advertising. From there she moved on to the movie industry which in its infancy offered many opportunities for women as well as men. Though she worked occasionally as an actress, she preferred being behind the scenes. Early on, she met many of the business's pioneering figures, including Lois Weber, a highly prolific film director of the silent era, who was also a screenwriter, actress, and producer, and Pickford. Both became her friends, collaborators, and colleagues. Marion went on to friendships and professional associations with many of the biggest stars and executives, through writing the scenarios and screenplays that brought success to so many.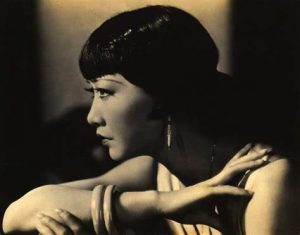 Anna May Wong (1905-1961) was another pioneer. A Chinese American actress in silent and sound films, on stage, and later in TV and radio, some of her roles were in pictures written by Marion. Wong's career was limited by racism and restrictive laws – often leading Asian roles were played by Caucasians in "yellowface". Despite that, she appeared in many films, though often not in the roles she hoped for.
Learning about these women, particularly Marion, Pickford, and Wong, opens a window into Hollywood history, and where women fit into the film and TV industry today. Given the current success of "Barbie", there's hope that things may really be changing.
Non-fiction…
Off With Their Heads! A Serio-Comic Tale of Hollywood by Frances Marion. Her memoir, with a foreword by Gloria Swanson.

Without Lying Down by Cari Beauchamp, a biography of Frances Marion. Documentary film also available.
Adventures of a Hollywood Secretary: Her Private Letters from Inside the Studios of the 1920s by Valeria Belletti. Commentary by Cari Beauchamp. Foreword by Sam Goldwyn, Jr.
Fiction…
The Girls in the Picture by Melanie Benjamin, a novel of Frances Marion and Mary Pickford.
Künstlers in Paradise by Cathleen Schine. In 1939, a Jewish family escapes Vienna and settles in Los Angeles. In 2020, during the pandemic, their daughter, now 93, relates stories of her youth to her grandson.
Finding Dorothy, by Elizabeth Letts. Maud Baum, widow of L. Frank Baum, visits the movie set of "The Wizard of Oz" to protect her husband's literary legacy.
The Brightest Star by Gail Tsukiyama. A novel based on the life of Anna May Wong that explores her rise in the early film industry.
Stars Over Sunset Boulevard by Susan Meissner. Two women are studio secretaries as "Gone With the Wind" is being filmed and form a bond of friendship.
On the WGA: https://www.wgfoundation.org/screenwritersguild-history
On Frances Marion:
https://wfpp.columbia.edu/pioneer/ccp-frances-marion/
On Lois Weber: https://en.wikipedia.org/wiki/Lois_Weber
On Anna May Wong: https://en.wikipedia.org/wiki/Anna_May_Wong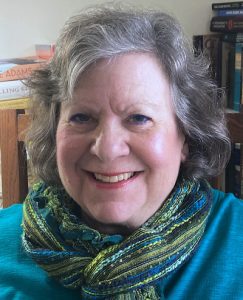 Joan Kirschner is a Boston area writer/blogger who reviews books, museum exhibitions, theater, film, music, and travel experiences. Her commentary previously appeared on SonsiWoman.com, UllaPopken.com, WomenofGloucesterCounty.com, Trazzler.com, and IndieReader.com. She attributes a lifelong love of reading and cultural events to parents who encouraged her interests early on. Joan began as a retail and mail order catalog copywriter when typewriters, carbon paper, X-Acto knives, and hot glue were found in advertising offices everywhere. She advanced through the ranks and changes in technology, eventually taking on corporate communications, social media, and digital advertising and promotion. She managed and mentored younger writers, acquired skills in art direction, and had responsibility for print and digital communications reaching millions of customers. Surrounded by the babble of languages in Manhattan and Brooklyn and sympathizing with the challenges of non-English speakers, she earned a certificate in the Teaching of English as Second Language (TESOL) and began teaching and tutoring adults and college students. Joan now works part-time in grants administration, freelances occasionally, and covers books and the arts at No Shortage of Words.