We were delighted to meet author Diane Kane, whose writing career didn't begin until her 6th decade! Diane tells us all about it…
Remember being asked, "What do you want to be when you grow up?"
My dream always was to write a novel. When my short story Ernest Lived won the Red Penguin Publications contest for a historical fiction piece in 2021, I knew this story was the basis for the book I wanted to write. In January of 2022, I started writing I Never Called Him Pa, and in March of 2023, I held my novel in my hands. Dreams really do come true, even if they take time.
I Never Called Him Pa is a coming-of-age novel set in the 1950s told in the voice of Henry, a young fatherless boy living on a farm in Northern Illinois with his grandmother, his wayward mother, and the traveler who changes all their lives. After WWII, the military sent men home on trains. Some never got off. They rode the rails in boxcars, searching for their souls lost to the toils of society or the ravages of war. Ernest, one such man of color, seeks refuge with Henry, Gram, and her daughter Janie on the farm. Their sins and secrets could either drive them apart or bind them together. The book is available in print and ebook on Amazon, Barnes&Noble.com. (We provide links to Diane's books and more, further down.)
I've wanted to be a writer for as long as I can remember.
But life doesn't always follow the path of your dreams, and that's not necessarily a bad thing. I married my best friend, Tom, 44 years ago. Making money took precedence over my fanciful dreams of being an author. I cooked in the kitchen of two local restaurants for many years, and then I began my career delivering mail for the United States Postal Service. We raised two wonderful daughters and now have three fun grandchildren! Life was good, but I never stopped writing when I had the chance. Work and family gave me plenty of material.
Then, six years ago, I retired and joined a group of seasoned women authors. These talented women in their 60s, 70s, and 80s opened up opportunities I would never have found alone. When they took me under their collective wings, my dreams of being published began to take shape.
In 2017, I had my first paid short story published in Goose River Press Anthology, and I haven't stopped since. I've had numerous stories published, and I've written articles for newspapers and magazines. All these things give me practice and valuable experience.
In 2019 I took another leap. Together with three of my writer friends, we published two books of short stories. Flash in the Can Number One and Flash in the Can Number Two are short stories to read wherever you go.
My first children's book, Don Gateau the Three-Legged Cat of Seborga is available in English, Spanish, French, and Italian and won the Purple Dragonfly Awards for Best Illustrations and Caring/Making a Difference. The sequel, Don Gateau Moves to Vallebona, is set for release in 2023. My second children's book, Brayden the Brave Goes to the Hospital, won the Purple Dragonfly awards for Best Illustrations and Health Topics. It is featured at Boston Children's Hospital and is helping children and families in children's hospitals across the country.
How to buy Diane's books and learn more about her work…
Amazon: https://tinyurl.com/3n5muv5v
B&N: https://tinyurl.com/yc5dh4t9
Author Diane Kane's Page of Possibilities | Facebook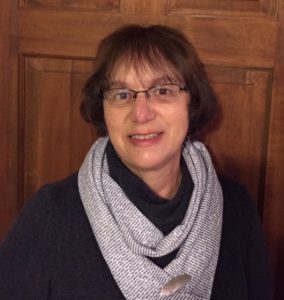 Phillipston, Mass.-based author Diane Kane measures her success by the friends she's made along the way. Diane is one of the founding members of Quabbin Quill's (Q.Q.) non-profit writers' group. She also teaches writing workshops and facilitates writing groups. Diane's short stories appear in several Red Penguin Publications, Monadnock Underground, and numerous other print anthologies and online magazines. In addition, Diane writes public interest articles for Uniquely Quabbin magazine and local newspapers and professional reviews for Readers' Favorite.