Divorce Outcomes, headquartered in Waltham, Mass is a specialty services who've developed a unique process to guide individuals and families through a divorce. Their objective is to identify and resolve financial uncertainties, create financial clarity and protect the financial lives of those experiencing a divorce. We welcome Larry Smith, CPA, CEPA MBA and Bryan Monteverde, CEPA to tell us how they help clients navigate the process…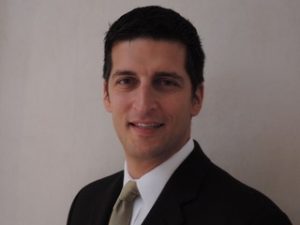 How does Divorce Outcomes' work differ from a divorce attorney?
Divorce attorneys utilize a legal-rights driven framework to address the legal issues in a divorce.
It's important to understand that the vast majority of uncertainties people experience in a divorce process are financial in nature, not legal. There is a big misconception that legal guidelines will define an equitable resolution. These guidelines are not bespoke to people's unique needs, objectives or expense profile. This misconception puts their future financial flexibility in jeopardy which, places their wealth at risk.
Our focus is on resolving the 95-98% of uncertainties that are financial. We get deep in the minutiae of the financial complexities that are created during this transitionary period in people's lives. We then make sense of theses complexities and convey them to our clients in a consumable way so they gain the financial clarity they need to make the best decision for themselves and their families.
Do you work directly with the client or do you work through the divorce attorney?
The spouse or spouses are our clients. We see the process as 95% financial and 5% legal. We help attorneys uncover, architect, position and communicate technical financial matters. We share with our clients, the strength of the process will determine your outcomes. So it's important to know the process you are selecting before you engage someone to help you. Asking the right technical questions at the right points in time is also critical as it will pave the right path for success.
When someone can find us, we put them on the right trajectory and bring in the legal expert as needed. Its's vital that the right experts are brought in at the right points in time otherwise crucial steps are missed and people can move down the wrong path which proves costly emotionally and financially.
We get involved as early as someone is thinking about a divorce or as late as an impending trial. At times we rescue a divorce that is not going as planned as the client realizes their financial uncertainties aren't being adequately addressed or have a false sense of security with blind spots that will put them at risk.
Our process is very much about educating our clients, not outsmarting them. We want to instill our knowledge in them and empower them to make their own decisions and keep them in control of their outcomes. Our clients often express that they feel comfort knowing every financial detailed is being addressed.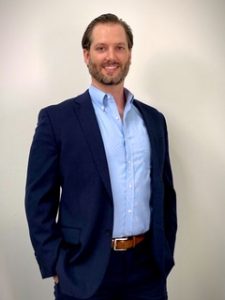 You mentioned divorce finance architecture. What does that mean?
Divorce architecture is about designing a bespoke financial solution for the situation and in context to the existing constraints, in such a way that not only meets the client's financial objectives post-divorce but optimizes what has been accumulated in the marital estate and most importantly promotes continuity in the family structure.
Someone going through a divorce can come to the settlement and think the division of assets looks fair and equitable, but later discover hidden liabilities or unforeseen risks were inadvertently built into their outcomes which impacts their current and future wealth position. There are hidden, dissipated and phantom assets and liabilities that are discarded or never brought to the negotiating table. We call these items tradable components, which are essential to manage outcomes in a divorce.
Through our process, we bring every existing and potential financial risk and opportunity to the table that we can identify. We use proprietary analytical capabilities to synthesize complex information so we can evaluate financial uncertainties, negotiate financial positions and manage the financial outcomes.
You shared there are 5 stages of divorce. What are they, and how do you help clients navigate them?
We defined the 5 Stages of Divergence in a divorce: Unhappy in the marriage, thinking about divorce, positioning for divorce, engaged in the divorce process and post-divorce. Each stage has its own risks, questions and uncertainties.
Divorce is a roller coaster. Our coaching reduces financial stress which reduces emotional stress. We are often the voice of reason as we keep them grounded in Socratic financial logic. We also partner with psychologists and we encourage clients to seek emotional help if they need it.
Divorce Outcomes LLC
738 Main Street
Waltham, MA 02451
[email protected]
www.divorceoutcomes.com