By Hearth & Home Editor Deborah Carducci
I recently went on an internet search for simple treatments for a client looking to dress her guest bedroom windows. The windows were different widths and lengths, and after an exhaustive search with no results I realized we had to go the custom route.
Don't be afraid when you hear the word "custom" in the interior design world. It does not mean it will cost more, it merely means that you can choose the fabric that will best suit the room, fabricate it to actually fit your window, and choose the style you like.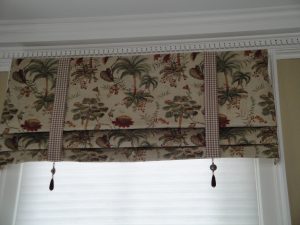 Enter Roman Shades! I love to utilize these treatments by themselves or in conjunction with draperies if the windows call for them. They are a great alternative to honeycomb or roller shades as they provide privacy, style and beauty all within one treatment!
Availability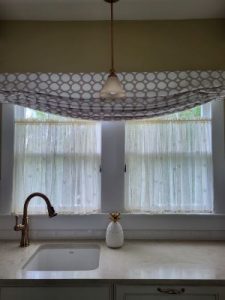 Although I have seen some ready-made Roman Shades in a few retail stores, they never seem to have the appropriate width for the window size. In addition to the width measurement, ready-made treatments are generally finished in only two lengths: 64" and 72." If you have a shorter bedroom window – say 36" or so, this will leave a lot of unnecessary fabric at the bottom making the treatment appear too bulky. (Like pants that are too long!)
Custom Roman Shades are very versatile. Your fabric choices are endless and this type of treatment requires the lowest yardage when considering covering your windows. You may choose a cool, crisp timeless linen or a lovely cotton printed fabric to complement your décor. The fabric weight should have a "drapery" rating (lighter cottons, linens, silks). If you want to get a little fancy, add a decorative pre-made banding or trimming across the bottom hem for a truly unique look.
Benefit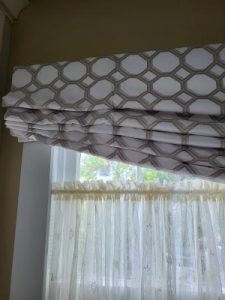 Custom Roman Shades are great for light and heat control. With a choice of standard lining which will emit a little daylight through the lining, or blackout lining which gives you total room darkening, you get to select which option best suits the purpose of your room.
Designer Tip: If you are working with a silk fabric, ask your drapery workroom to add interlining. This thin lining has a lovely "flannel sheet" quality that sits between the silk and the lining, giving it body with luxurious movement.
There are several lifting options including cordless, cord lift or continuous loop for raising and lowering your shades. Cordless options will be a bit more expensive but they are great for rooms with children and/or pets because they remove the dangers of cords.
Your Roman Shades can be mounted within the moldings for a neat, inside mount or above the window, creating an illusion elongating your window.
Cost
The labor for Roman Shades is calculated by the total square footage to be covered. Most workrooms love making Roman Shades as they are clean, crisp and relatively easy to fabricate. Since this treatment uses less fabric than draperies and requires no extra fullness, you can splurge a little more on a fabric you love if you find the perfect one. The labor price will never change, so if you set a budget, you will know exactly how much you can spend on your fabric.
Wishing you happy windows to a beautiful view of the world!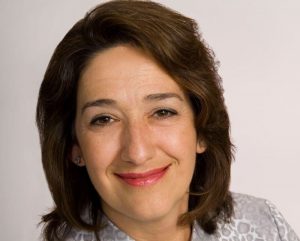 As an Interior Designer, Deborah has devoted over 25 years to transforming primary and secondary residences and commercial office space throughout New England. Deborah says "good design starts with a great conversation." She guides clients through the creative process from the initial consultation through design and installation. Her love of textiles, the influence of color, and creative design allow her to present a unique interior and experience for each client. Deborah also created Villa Lusso, a luxury brand of Italian inspired scented soy candles available through boutiques and her Etsy shop. In 2020 Deborah published her first book (under her nom de plume, Angelina DiVersa), "It's a Pillow, Not a Kidney" about an eager-to-please designer and her drama/comedy filled interior design business. It's a funny, informative book for anyone who ever had to or wants to decorate any space – meaning all of us. Learn more about Deborah by visiting www.carduccidesigngroup.com