By Contributing Editor for Hearth & Home Deborah Carducci
Autumn is officially here and ready to awaken our senses to a stunning season bursting with the contrast of bright blue skies and vibrant colors of changing leaves. Every day is a gift filled with the most dazzling reds, oranges and yellow hues of the year.
For a little decorating fun, welcome your guests with a fall themed autumn wreath on your front door. (I had a great time decorating the wreath featured in this post!)
Designer Tip: purchase one quality grape vine wreath and re-dress as you wish. This quick change can be done many times during the year to celebrate any holiday or season.
When choosing your wreath flowers, select one to three main flowers that are larger in size for your focal point. Next, select some secondary colors to complement the main flowers in a smaller scale. Finally, choose a few floral picks of greenery or leaves to fill in the open spaces.  Remember to vary your flowers in texture, scale and length for a good balance. A small spool of floral wire is always helpful to have on hand in case you need to wire flowers together or secure to the wreath.
For an easy reach, hang your grapevine wreath on an inside door while decorating. Begin your design by deciding where to place your focal point flowers– play with either a symmetrical or asymmetrical look. Place the stem between the layers of the wreath and secure with wire if necessary. You may need to trim to the stems so they do not poke out from the back of the wreath. Once you have placed the initial flower(s) start to build out from there. Remember to vary your colors and shapes to create contrast and texture.
Designer Tip: try to find a few stems in the same color family as your door. This little step will help to blend everything together. Have fun and be creative – remember there is no right or wrong way.
My Best Quick Chili Recipe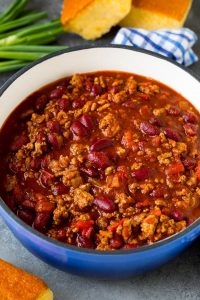 Cooler weather allows us to change our cooking and entertaining plans as we opt for soups, stews and chili. The warm days and crisp evenings allow us to see friends and family with extended alfresco dining. Many people have added cozy fire pits to their outdoor spaces which have become dual purpose allowing us to social distance and keep warm. Your local home improvement centers carry various styles and sizes in stock for a quick set up before your weekend get together.
I came across a fabulous and easy chili years ago which became my go-to recipe for a casual dinner or a Sunday afternoon football game. Ready to eat in 45 minutes, this is a recipe you can make ahead or right before your company arrives. It is even better the next day as it thickens in the fridge, or it can be frozen and defrosted. With only two steps, you'll have plenty of time to enjoy your guests.
Ingredients:
1 ½ teaspoons olive oil
1 pound ground turkey (or ground beef)
1 onion, chopped
2 cups water
1 28 ounce can crushed tomatoes
1 16 ounce can kidney beans – drained, rinsed, and mashed
1 tablespoon garlic, minced
2 tablespoons chili powder
½ teaspoon paprika
½ teaspoon dried oregano
½ teaspoon ground cayenne pepper
½ teaspoon ground cumin
½ teaspoon salt
½ teaspoon ground black pepper
Directions:
1. Heat the oil in a large pot over medium heat. Place turkey (or beef) in the pot, and cook until evenly brown. Stir in onion, and cook until tender.
2. Pour water into the pot. Mix in tomatoes, kidney beans, and garlic. Season chili powder, paprika, oregano, cayenne pepper, cumin, salt, and pepper. Bring to a boil. Reduce heat to low, cover, and simmer 30 minutes.
Top with your favorite cheese, sour cream or serve with crackers and enjoy!
Nutritional (turkey) information: 185 calories; protein 16.4g; carbohydrates 18.8g; fat 6.1g; cholesterol 41.8mg; sodium 450.3mg.
Designer Tip: (last one, I promise) If you are serving your chili in a soup tureen, take the wreath off the door and place it on the table under the tureen. Your guests will compliment your delicious chili as well as the presentation. Place your sides in small bowls around the chili or carve out mini-pumpkins and fill.
Wishing you a happy and healthy fall!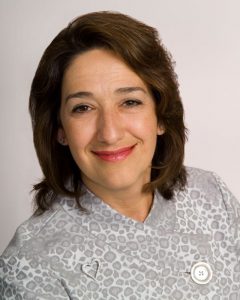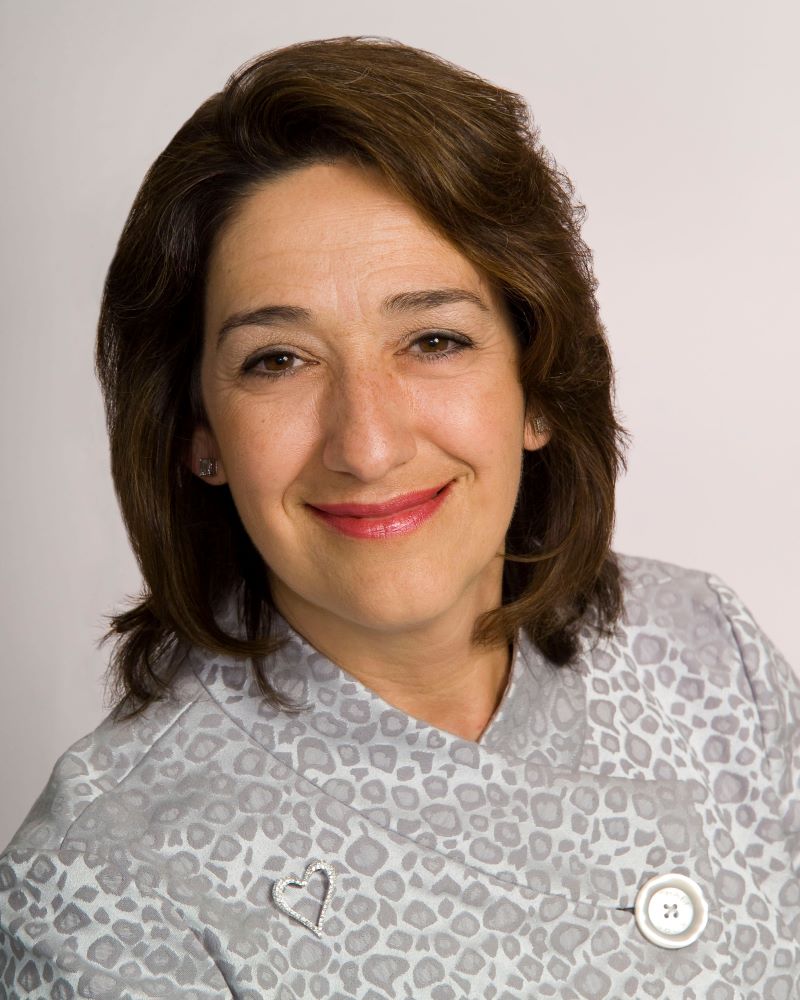 As an Interior Designer, Deborah has devoted over 25 years to transforming primary and secondary residences and commercial office space throughout New England. Deborah says "good design starts with a great conversation." She guides clients through the creative process from the initial consultation through design and installation. Her love of textiles, the influence of color, and creative design allow her to present a unique interior and experience for each client. Deborah also created Villa Lusso, a luxury brand of Italian inspired scented soy candles available through boutiques and her Etsy shop. In 2020 Deborah published her first book (under her nom de plume, Angelina DiVersa), "It's a Pillow, Not a Kidney" about an eager-to-please designer and her drama/comedy filled interior design business. It's a funny, informative book for anyone who ever had to or wants to decorate any space – meaning all of us. Learn more about Deborah by visiting www.carduccidesigngroup.com