Katrina is booking individual in-person and online sessions at her beautiful Newbury Street studio, where you can learn about your best colors and easy makeup and skincare techniques. www.katrinahess.com/contact
By Contributing Beauty Editor Katrina Hess
Now that we're heading into the depths of winter it's time to recharge our routines to keep our faces, hands, feet and hair soft and healthy.
Warm Paraffin Bath
Nothing is more luxurious then a warm paraffin bath! It's such a good treatment for dry cuticles and nails, especially in winter. It's also luxurious for tired, cold feet. Be sure to follow the manufacturer's directions before you start the process.
First, use an exfoliant to wash your hands or feet. Any body scrub will work.
I like to add just a few drops of organic aromatherapy oil to the wax after it melts.
Then, carefully and slowly dip your hands or feet into the bath until you've applied 10-12 layers. Relax for a few minutes and let the wax dry.
Next, peel off the wax and massage your hands or feet.
Daily Hand Maintenance
For daily hand maintenance, use your body scrub as you wash your hands. I like to mix sea salts or Epsom salts in with my hand and bath wash. I also like to add coconut oil to my hand wash to keep my hands soft. 
If you use unscented hand creams and want to try something different, mix a few drops of an aromatherapy oil such as Lavender or Tea Tree (my faves!) into a rich, non-scented hand creme. I like Sky Organics hand creams. I also use unrefined Shea Butter, which melts in your hand into a rich cream.
Castor Oil to Condition Face, Hair & Body
Castor Oil helps fight inflammation. It also reduces bacteria, which can help prevent breakouts, especially when you wear a mask. All you have to do is mix a few drops of Castor Oil into your face, body or hand lotion. 
A few drops massaged into your hair can help repair damage and dryness. 
And, with very careful application you can use Castor Oil to condition eyelashes and eyebrows.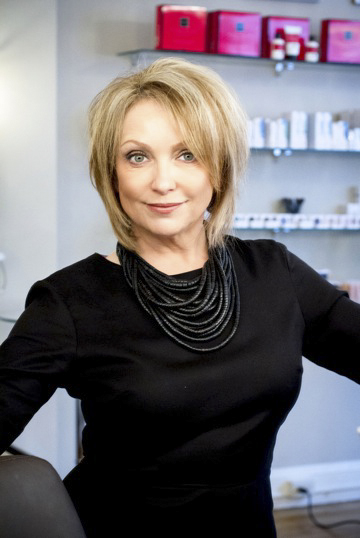 Boston-based Katrina Hess is a licensed Cosmetologist and local beauty legend whose experience and expertise spans the globe. She's featured in top beauty and fashion magazines, newspapers, magazines, and TV programs. Katrina's won Boston Magazine's "Best of Boston Makeup Artist" 5 times, and Allure Magazine's "Best of Best Brow Shaping" twice. At her Newbury Street salon Katrina offers unique products that are organic to high-end. Katrina volunteered for 15+ years for the American Cancer Society's "Look Good…Feel Better" program. www.katrinahess.com