For 18 years legendary hairstylist Don Bellan and his team have been helping people look and feel great at Sculpture Hair Salon & Day Spa, a full service studio for hair, nails, skincare and massage in Needham. We were happy to catch up with Don for a chat about how important it is to take care of ourselves…

Looking Good Can Help You Feel Good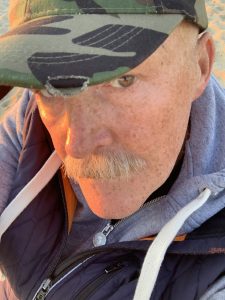 When the pandemic hit, Don says some clients decided to grow their hair out and stop having manicures, pedicures and massages because they didn't feel comfortable leaving their homes.
"After about a month they didn't feel so good about it," he said. "When you don't color your hair it loses volume, and it can look thinner. A lot of clients said they started to hate looking in the mirror. We all want something to feel good about during stressful times. So they came back to color and cut their hair, and get their other favorite treatments, and they all say it gives them a lift to know they look their best again."

Keeping Clients and Staff Safe
Even before the pandemic, Don made sure the Salon adhered to strict safety protocols. Since COVID-19, the salon moved all stylist chairs so they are six feet apart. Stylists work with one client at a time to reduce the number of people in the Salon. In the shampoo area, the middle section is not in use, so clients whose hair is being washed also stay six feet apart.
On the Spa side, there are two private rooms clients can schedule. And, while the Salon and Spa welcome walk-ins, they only do so if they're able to seat them right away.
With the warmer weather the Salon has added outdoor bench seating surrounded by beautiful planters for clients who'd like to get some fresh air.
Don added, "When you help people look good on the outside, you're helping them feel good on the inside, and that's never been more true than this past year."
Sculpture Hair Salon & Day Spa is open Tuesday-Saturday, 9am-5pm, closed on Sunday and Monday. To book your appointment with Don or one of his amazing stylists, manicurists and/or masseuses, click
here
Sculpture Hair Salon & Day Spa
1078 Great Plain Avenue, Needham
781.453.2901
[email protected]