We're thrilled to tell everyone about a new Boston-based company that makes a wide variety of great looking, functional bags in all kinds of patterns and sizes.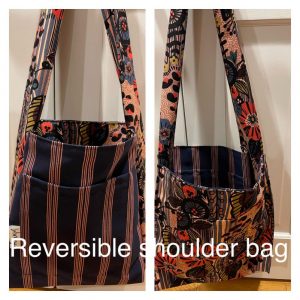 The company is called johnbags. (Just a reminder: we don't accept products for our posts, we just love showcasing great Boston-area businesses!) We spoke with company founder John Kurker…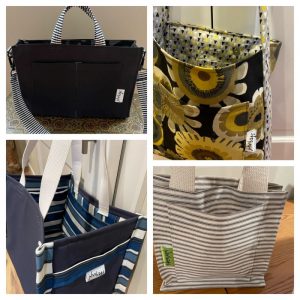 How did you get into the bag business?
I was inspired a few years ago by an aunt who has been making bags for family and friends for years. She gave me a bunch of fabric and I made a great tote bag I'm still using! I've since made many tote bags and added messenger bags and shoulder bags to my repertoire. I sewed off and on for many years and mostly made household items like window treatments, pillows and seat cushions.
What did you do before you started johnbags?
I retired 3 years ago and was in IT the last half of my 40 year career with John Hancock. My last position was creating virtual robots that did processes faster and more efficiently than humans!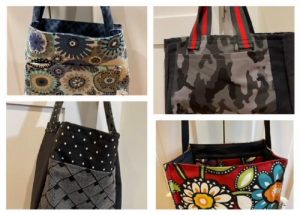 Can people order custom bags?
Yes. They can choose fabrics, bag style and size. Customizations can include pockets, zippers, etc. We could discuss options over the phone. They can choose specifics or give me preferences and let me use my creativity! The latter wouldn't obligate them to buy, but so far this has worked great for people who aren't quite sure what they want, but have some ideas on patterns and colors.
Bags range from $75 to $150 depending on materials, size and complexity. You can buy your own fabulous bags by visiting www.johnbags.com, emailing John at [email protected], and you can also click on these links to see the bags on Facebook…