Boston-based Katsiroubas Bros. is New England's premier wholesaler offering custom distribution and a wide selection of high quality produce, dry goods, pastries, beverages, cheese and dairy, and more. The company has been family-owned and operated for over 100 years.
The Nick Katsiroubas Foundation continues the company's legacy of giving by working to alleviate food insecurity in local communities. And, one of their programs makes it easy for us to help, too…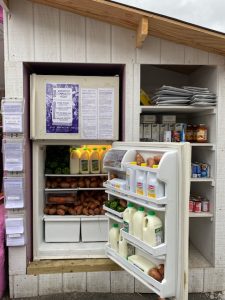 The Community Fridges you might have seen while driving around the Boston area bring much-needed nutritional support to neighborhoods that have been hit especially hard by the pandemic. People contribute produce and food staples to the Community Fridges, and neighbors take what they need. Katsiroubas Bros. CEO Ted Katsiroubas explained the Nick Katsiroubas Foundation donates, and accepts donations to procure, package and deliver fresh produce to Community Fridges in Boston neighborhoods.
How You Can Help – And a Great Way to Get Young People Involved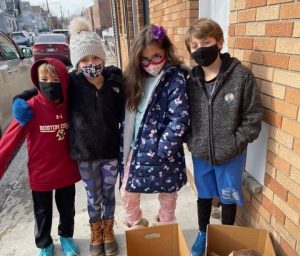 You can donate to The Nick Katsiroubas Foundation to support their Community Fridge program here.
Ted Katsiroubas said, "We'd also like to invite your readers bring their children, grandchildren, nieces and nephews to take a ride to our Hyde Park warehouse, load up their car with fresh produce, and help stock a Community Fridge. I'm happy to help grandparents arrange a trip."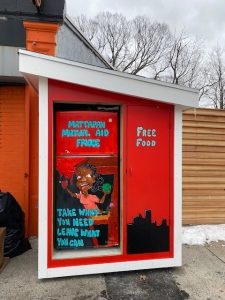 "Someone once told me that the goal of a charity should be to put itself out of business," Ted added. "We hope that happens, but until it does we'll keep supporting initiatives like the Community Fridges."
You also can buy a "Care Box" you can pick up and bring to a Community Fridge in Boston or another location that supports food security by clicking here. 
Katsiroubas Bros., [email protected], 617.442.6473, www.katsiroubasproduce.com