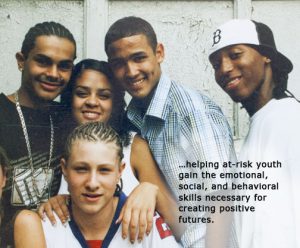 Recently we became aware of a remarkable Boston-based organization that helps incarcerated adults, at-risk youth, and teen parents nationwide significantly change the course of their lives.
The Lionheart Foundation is a small nonprofit that designs and implements large national initiatives that are making an enormous difference for these populations and the professionals who serve them.
Founded in 1992 by Executive Director Robin Casarjian, M.A., The Lionheart Foundation provides social emotional learning programs…
Rehabilitative resources for prisoners, adolescents, and teen parents
Resources and training for professionals who work with these populations for prevention, rehabilitation and re-entry
Direct emotional literacy education programs for adults in prison; youth at risk in juvenile institutions and public and private programs and schools; and teen parents in shelters, hospitals, social service agencies, schools and other community programs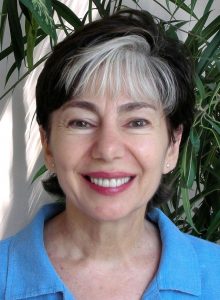 Ms. Casarjian explained, "Emotional literacy is the ability to identify, manage, and express our emotions maturely and conscientiously. With emotional literacy comes the capacity to empathize with others. We designed the emotional literacy educational programs at The Lionheart Foundation to foster self-understanding and social, emotional and spiritual growth, and to encourage responsibility and accountability towards oneself and others."
Read these recent quotes from people who have participated in the prison project…
….I could not see myself making the progress I have made without this self-study course. It was as if I was sinking in hatred and resentful quick-sand that was stripping me of my humanity, health, and peace but someone reached out and I was willing to accept the helping hand. –Michael
….This course has greatly impacted my life in a positive way. I've taken several self-help courses. I've been in solitary confinement for more than 15 years, but this course was unlike any other and made me look deeper into myself. –Jameik
….How has Making Time Count impacted me? Hugely…. It has shown me a new way to doing time. It allowed me to really become aware of a lot of emotions within myself that I never really cared or knew how to explore before. I find myself at peace now and able to deal with hardship better than ever before. –Crystal
In addition to its programs for the incarcerated, at-risk youth and teen parents, The Lionheart Foundation also conducts public education about the need to transform U.S. prisons and juvenile institutions into places that nurture emotional (re)habilitation, inspire positive values, and teach behavioral patterns to foster healthy functioning in our communities.
A New Program For At-Risk Youth
The Lionheart Foundation consistently develops new services and resources for its populations and the professionals who serve them. One of its newest offerings is EQ2, a program designed to empower direct care staff to build trauma-informed communities for young people at risk.
EQ2 uses mindfulness-based practices and cognitive-behavioral approaches to support staff who work with trauma-impacted young people. The program helps increase their own self-regulation skills to more effectively co-regulate with youth; model and transmit effective social and emotional skills to youth; and, build more attuned and reparative relationships with youth.
Watch an inspirational video about The Lionheart Foundation's programs here:
And learn more about this remarkable organization, and donate at https://lionheart.org

(Photos and video courtesy of The Lionheart Foundation)