By Arts & Culture Editor Joan Kirschner
We are fortunate to have leading institutions of art and history, like Boston's MFA, the Harvard Art Museums, and the JFK Presidential Library right in our urban backyard. You've probably visited these iconic destinations at least once, maybe more.
Why not look beyond the city for an autumn day trip or even just a few hours' getaway for new perspectives on art, craft, architecture, or history? Whether you crave an intellectual challenge, or simply want to enjoy the soothing serenity of beautiful paintings, gardens, or interiors, there is a huge range of options less than hour away.
Brockton
Fuller Craft Museum An unexpected location for contemporary craft in a park-like setting. Amy Genser's fascinating paper sculptures are on view through December 3rd. Bring a lunch or snack to enjoy in the lounge or outside facing the lake. Free!
Concord
Concord Museum History and decorative arts in the town made famous by the Revolutionary War, and eminent literary figures like Louisa May Alcott, Ralph Waldo Emerson, and Henry David Thoreau. A new exhibition, Interwoven: Women's Lives Written in Thread, opens September 29th. Make a day of it…Concord has multiple historic sites and house museums, many restaurants and shopping options.
Duxbury
Art Complex Museum A beautifully curated collection of art and objects in many genres – and an authentic Japanese Tea Ceremony – September 24th will be 2023's last. Free. Find lunch or a café in and around the South Shore.
Lincoln
Gropius House Take a tour of the home and studio of Bauhaus architect Walter Gropius and his family. Open all year. Free for members of Historic New England. *
De Cordova Sculpture Park Roam the grounds to view an array of sculptures. Open all year. There's a small café, and an excellent gift shop. Free for members of The Trustees. *
Maynard
6 Bridges Gallery Featuring local artists, many of whom work in Maynard's dedicated studio space. Enjoy the town's artistic sensibility, eating places, restored movie theater, and event/music space in a former church.
Milton
Eustis Estate Tour this beautifully preserved grand 19th century mansion and grounds. Open all year. Less than 15 minutes from Lower Mills Boston's restaurants and shops. Free for members of Historic New England. *
New Bedford
New Bedford Whaling Museum History meets art. NARM members visit free. *
New Bedford Museum of Glass If you're lucky, the museum director will take you through the collection and explain the industry's history. Check out the one-of pieces in the gift shop.
New Bedford's cobblestoned downtown/wharf area has multiple restaurant choices.
*Tips for Admissions Savings
Admissions can really add up! A membership offers great value – visiting just a few properties more than justifies the expense.
The Trustees operates over 125 historic homes, parks, gardens, farms, and more in Massachusetts. Annually from $60. Historic New England has about 40 properties throughout Massachusetts, Connecticut, New Hampshire, Maine, and Rhode Island. We originally joined with an annual membership at $65 but upgraded to the $125 Contributor level for access to NARM, the North American Reciprocal Museum Association, with more than 1,000 locations nationwide. A partial list of our visits includes the Peabody Essex Museum, Salem; the National Museum for American Illustration, Newport; the Wadsworth Atheneum, Hartford; the Larz Anderson Auto Museum, Brookline; RISD Museum, Providence; the New Britain Museum of American Art, CT; the Clark Institute, Williamstown; Blithewold, Bristol, RI…
If you already belong elsewhere, check if there's a NARM upgrade. See if your local library offers museum passes, and if your employer, health insurance provider, or other organization has free or discounted admissions.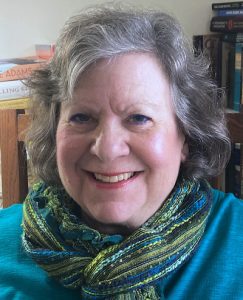 Joan Kirschner is a Boston area writer/blogger who reviews books, museum exhibitions, theater, film, music, and travel experiences. Her commentary previously appeared on SonsiWoman.com, UllaPopken.com, WomenofGloucesterCounty.com, Trazzler.com, and IndieReader.com. She attributes a lifelong love of reading and cultural events to parents who encouraged her interests early on. Joan began as a retail and mail order catalog copywriter when typewriters, carbon paper, X-Acto knives, and hot glue were found in advertising offices everywhere. She advanced through the ranks and changes in technology, eventually taking on corporate communications, social media, and digital advertising and promotion. She managed and mentored younger writers, acquired skills in art direction, and had responsibility for print and digital communications reaching millions of customers. Surrounded by the babble of languages in Manhattan and Brooklyn and sympathizing with the challenges of non-English speakers, she earned a certificate in the Teaching of English as Second Language (TESOL) and began teaching and tutoring adults and college students. Joan now works part-time in grants administration, freelances occasionally, and covers books and the arts at No Shortage of Words.