By Katrina Hess, Contributing Editor for Beauty & Skincare
As we move into Autumn, have some fun by making a statement with new makeup colors! 
Nature's Colors for Our Faces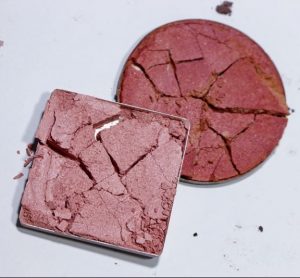 Terracotta looks amazing on eyes and cheeks. I love using a black eye liner and mascara to create a contrast to pop the eyes. This look works well with a dusty peach lip color.
Rosy Glow is hot too! Try a rose/gold creamy color for your cheeks and lips. It looks great with warm, earth tone eye shadows. Starting with light shades, apply the color on your eyelids, layer on warm tones, and add a rich, dark brown eyeliner and mascara. 
If you like a subtle, smokey eye look, a rich red or bordeaux on your lips always makes a statement. Try this look using matte eye shadows in warm brown or grey, black eyeliner and mascara. Keep your cheeks neutral with this look. 
Lash Magic
For lush lashes, start by curling your lashes. Place the lash curler at the root of your lashes, squeeze, and count to 10. Move the lash curler half way up your lashes, squeeze, and count to 10. This gives your lashes a natural looking curl. Apply mascara starting at root of your lashes. Wiggle the brush and work the wand to the ends. Add extra mascara to the tips of your lashes while bending the lash up and out. I like to apply mascara one eye at a time until I get the desired look. 
Tip: For a lusher look with more volume, build up your mascara application while your lashes are still wet. Don't wait until it's dry between coats. 
The New Nude Lip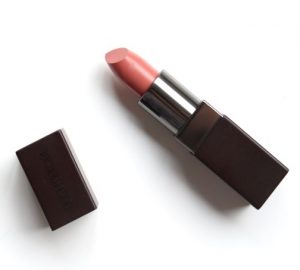 I love doing a matte or a light, shiny lip using brown pinks. A warm brown pink is a sophisticated look that goes well with all eye shadows. 
Tip: Apply lip color, then use a lip pencil same shade or a bit darker to define out edges and to pump up the volume.
Enjoy the season!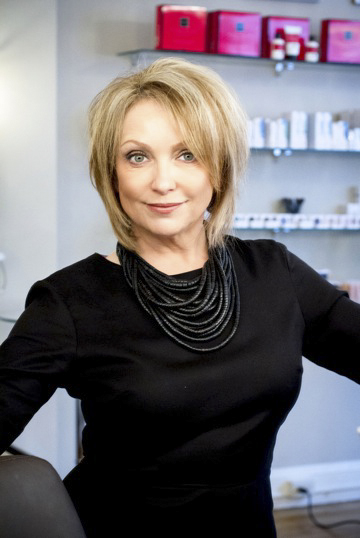 Katrina Hess is a licensed Cosmetologist, which is rare among makeup artists. She's a local beauty legend whose experience and expertise spans the globe. Katrina has been featured in top beauty and fashion magazines, newspapers, magazines, and TV programs. Katrina's won Boston Magazine's "Best of Boston Makeup Artist" 5 times, and Allure Magazine's "Best of Best Brow Shaping" twice. At her Newbury Street salon Katrina offers unique products that are organic to high-end. Katrina volunteered for 15+ years for the American Cancer Society's "Look Good…Feel Better" program. See how Katrina can help you maintain healthy skin and learn easy beauty routines, and much more, at www.katrinahess.com