By Katrina Hess, Contributing Beauty & Skincare Editor
Even in hot and humid weather, we can keep our skin healthy and glowing with remedies we can make using ingredients in our fridges and fruit bowls!
Reduce Eye Puffiness with Cucumber Slices – Everybody knows how cucumbers help the eye area to reduce puffiness, and they feel so refreshing on the lids!!! The key is to use a mandoline to slice the cucumbers very thin so they lay flat and mold onto your skin. Place the cucumber slices in a shallow bowl of crushed ice. Let them chill for 5 minutes, and then place a few slices on your eyes. Leave them on for 5 minutes.
Tone Your Skin with an Egg White and Lemon Mask – This is a great toning mask if you don't have an egg or lemon allergy. Egg whites shrink large pores and prevent breakouts, and lemon absorbs excess oil and lightens skin discoloration. Beat one egg white until it's stiff. Then, add one teaspoon of fresh lemon juice and mix them together well. Next, patch test a small area of your face for any adverse reaction like blotchiness or itching. If you don't have an adverse reaction, apply the mask to your clean, dry face and leave it on for 15 minutes. Rinse off the mask with warm water.
Smooth Your Lips with a Grapefruit Scrub – Mix equal parts coconut oil and sugar (raw or coarse). Add grapefruit zest and mix the ingredients together well. You can add a drop or two of grapefruit essential oil or peppermint essential oil for a tingly feeling. Apply the mixture to clean, dry lips. Gently rub with your finger, and rinse off with cold water. You'll want to make this scrub in a small batch and use it within a day or two because it doesn't keep.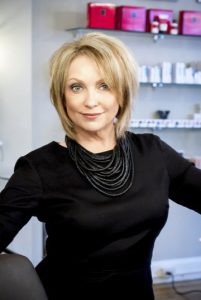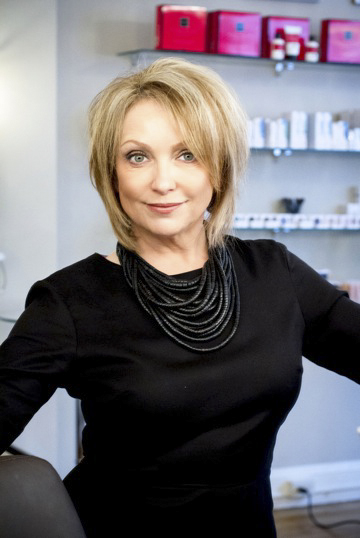 Katrina Hess is a licensed Cosmetologist and local beauty legend whose experience and expertise spans the globe. She's featured in top beauty and fashion magazines, newspapers, magazines, and TV programs. Katrina's won Boston Magazine's "Best of Boston Makeup Artist" 5 times, and Allure Magazine's "Best of Best Brow Shaping" twice. At her Newbury Street salon Katrina offers unique products that are organic to high-end. Katrina volunteered for 15+ years for the American Cancer Society's "Look Good…Feel Better" program. www.katrinahess.com