By Beauty & Skincare Editor Katrina Hess
After being in the sun and heat at the beach, poolside, attending parties or weddings, or just running around town doing errands, the skin on our arms, chests and legs can look and feel dry. That's especially true if you're wearing sleeveless tops, shorts or a bathing suit. Here are my fabulous, cruelty-free picks to keep your skin looking and feeling hydrated and healthy all summer!
Step 1: Exfoliate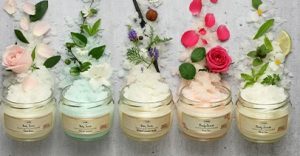 The first step is to use a rough but hydrating body scrub in the shower. My favorite product line is from Sabon. They have lush body scrubs in various scents that are fab for summer. My picks are Cooling Body Scrub in Minty Spark, Patchouli-Lavender-Vanilla, plus Musk and Patchouli-Citrus for a sensual feeling that reminds me of traditional men's fragrances. I love many men's scents!!!
Step 2: Hydrate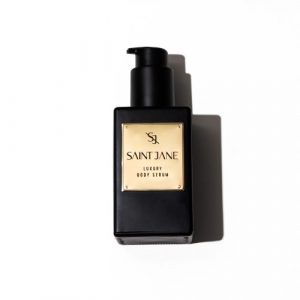 After your scrub away those dead skin cells, follow up with the Luxury Hydrating Serum from Saint Jane Beauty. It's truly amazing!!! This serum is packed with 28 Omega-rich botanicals and exfoliating acids to make your skin glisten, and look young and fresh. It has a wonderful scent and leaves you feeling sexy. (Saint Jane Beauty has become one of my all-time favorite product lines for cosmetics and skincare, and I'll be doing a longer post on these remarkable products soon.)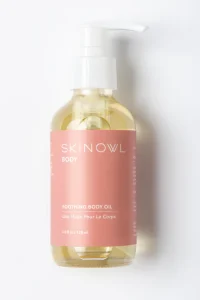 If you like a lighter-weight, unscented body oil that hydrates without leaving a trace of oil on your skin, I recommend the award-winning The Body Oil from Skin Owl. It's perfect for "thirsty" skin, with lots of absorbent antioxidants and pure plant oils. Use it after you exfoliate and shower to bring up your skin's radiance and reduce the appearance of dark spots, stretch marks and wrinkles. (You can even use it as a hair mask, or mix it with brown sugar to turn it into a body scrub!)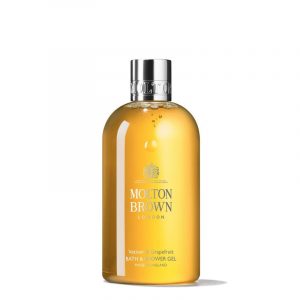 Molton Brown has luxurious body washes with amazing, summer-fresh scents that leave your skin hydrated and soft. My faves are the Coastal Cypress and Sea Fennel, and Vetiver Grapefruit. The hand wash is a hit at my studio!
Tip: It's best to use this in the shower with a mesh bath puff to make a super lather with a small amount of product.
Have fun, stay hydrated inside and out, and I'll see you next month!
Katrina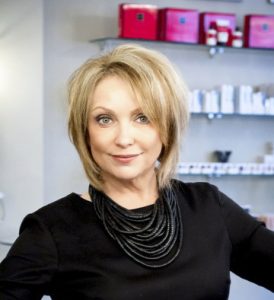 Katrina Hess is a licensed Cosmetologist, which is rare among makeup artists. She's a local beauty legend whose experience and expertise spans the globe. Katrina has been featured in top beauty and fashion magazines, newspapers, magazines, and TV programs. Katrina's won Boston Magazine's "Best of Boston Makeup Artist" 5 times, and Allure Magazine's "Best of Best Brow Shaping" twice. At her Newbury Street salon Katrina offers unique products that are organic to high-end. Katrina volunteered for 15+ years for the American Cancer Society's "Look Good…Feel Better" program. See how Katrina can help you maintain healthy skin and learn easy beauty routines, and much more, at www.katrinahess.com