We could all use a little more glamour in our lives, and what better way than to have fun with easy, sophisticated and fresh makeup looks that present the best version of you!
Fall 2022 makeup trends are all about…
Glowing skin
Eyeshadows and eyeliners in natural nudes in layers of browns, olive greens, taupe greys
Smudged eyeliner
Lighter, but still bold and defined eyebrows
Matte or shiny lips
A pop of radiant blush in colors like terra-cotta, brick and peachy hues
I'm excited to share my picks for the best products (always cruelty free!) and my tips for how to use them…
Katrina's Faves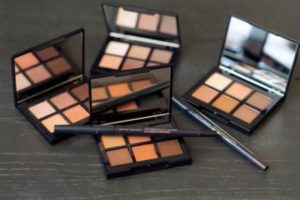 Eyeshadows
Kevyn Aucoin's newest eye shadow palettes are fabulous. All 4 offer nudes, browns, olives, and a perfect hint of mauve.
I love Charlette Tilbury's The Super Nudes. It's a single palette that offers 3 shades for day and 3 shades for night.
Eyeliner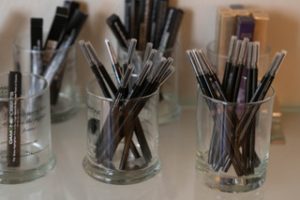 Kevyn Aucoin's The Precision Eye Definer in Kobicha (dark brown) and Vanta (black) are fantastic. This is a very creamy liner that smudges well and stays put until you take it off.
Credo's Clean Gel Liner in Twilight and Dust Brown are good for all skin types, sensitive, and mature eyes. They have a soft tip gel that blends easily and stays put.
Blush
Credo Beauty's The Best Blush is a silky powder available in 5 natural blush shades to match virtually any skin tone.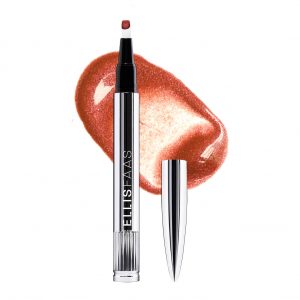 Ellis Faas blush is made with essential oils, rose water and vitamin C. It blends out smoothly and adds a light glow to your face. It's available in 4 shades. And, their Soft Bronze blush can add a healthy flush if you apply a little swipe to your forehead and nose.
Lips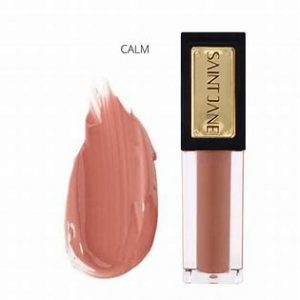 Saint Jane Lipstick in Soul with Calm Gloss is my absolute favorite for color, texture and wearability!
Chantecaille's Cougar Collection Lip Chic in Prairie Smoke, Lip Chic, and Anais look good on everyone.
Application Tips
Eyeliner
The best way to avoid hard, messy or skipped liner is to stay away from liquid liners. For a pretty, smudged look apply a gel eyeliner, and then smudge it while it's wet with a small blending brush.
Blush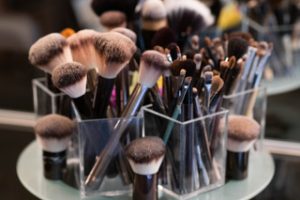 Warm colors will bring life to your makeup application and give you a fresh look, whereas cool colors will make mature skin look aged.
With cheek color or blush, apply a very light coating to your cheek beginning at your hairline. Use a small, circular motion and work the blush toward the front of your cheek bone, or the apple of your cheek. Avoid going toward your nose.
Lashes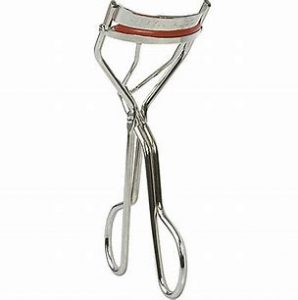 Curling your lashes before you apply mascara will lift your eyelid, especially if your eyelids are drooping or sagging.
Droopy lids may cause liner and mascara to bleed onto your upper eyelid. That's why I recommend using a gel that dries to a matte finish and stays put.
Apply more mascara to the root of your lashes – but not too much on the ends, so it doesn't smudge onto your upper eyelid. Also, a darker look at the root of your lashes will create a brighter, more open eye.
Lips
To create a longer lasting lipstick…
Apply color smooth and evenly over your lips
Separate a 2-ply tissue and place one ply on your lips, then apply translucent loose powder directly over your lips with a small brush
Apply a second coat of lip color.
Treat yourself to something new and have fun with fall's beautiful makeup colors, and I'll be back soon with fun ideas as we head into the holidays! – Katrina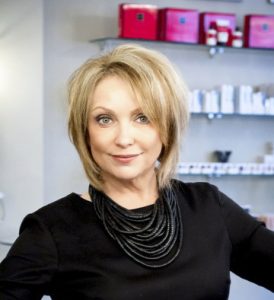 Katrina Hess is a licensed Cosmetologist, which is rare among makeup artists. She's a local beauty legend whose experience and expertise spans the globe. Katrina has been featured in top beauty and fashion magazines, newspapers, magazines, and TV programs. Katrina's won Boston Magazine's "Best of Boston Makeup Artist" 5 times, and Allure Magazine's "Best of Best Brow Shaping" twice. At her Newbury Street salon Katrina offers unique products that are organic to high-end. Katrina volunteered for 15+ years for the American Cancer Society's "Look Good…Feel Better" program. See how Katrina can help you maintain healthy skin and learn easy beauty routines, and much more, at www.katrinahess.com