By Deborah J. Carducci, Editor for Hearth and Home
Are you thinking of renovating?
Not sure where to start?
A home remodeling project is a tremendous undertaking, but I find that the more work put into the early planning stages, the less stress you will have during the process. There are 3 crucial elements before you kick off any renovation and if you spend the time and attention to planning, you'll ensure a smoother outcome…
1) Create Your Design Concept
This phase determines your overall style direction as well as your budget. Both can and probably will be adjusted along the way, but it is a solid place to start. Always build in at least a 10% for overages due to unforeseen situations and change orders.
While it can be fun to do your initial research online through many of the decorating sites for conceptual ideas, it's invaluable to see things in person. I find it helpful to meet with a client at a design showroom such as Pro Source of Boston South (my local trade resource for cabinetry, tile, flooring, carpeting and much more). Visiting this one-stop shop type of showroom allows you to play with products and finishes so you can envision the "whole" picture. The staff is extremely knowledgeable helping you navigate the materials that will suit your aesthetic while providing you with information about quality, durability and appropriateness.
2) Select Your Contractor
Knowing that this group of individuals will be in your home every day for months, this is not a step to rush through. It is helpful if you can find contractors through referrals of friends, family or co-workers.
If you are working with an interior designer, they will recommend at least two contractors for you to interview. Take a look at their work through their websites or social media. Notice their attention to detail on cabinetry, woodworking and tile work. The style of the remodels will reflect their client's taste, but the devil is in the details as they say.
I suggest meeting with them twice: once for the initial walkthrough of the scope of work so they can put together their proposal, and a second time, in person, to review the quote and discuss their process.
At this time, it will be critical to review work schedules and your expectations for the project. Ask questions about their sub-contractors and how long they have worked together.
Do not feel you have to take the first available contractor as this will be a relationship and you need to feel trust with this person. Everyone is happy when things are going well, but when curveballs happen, you need someone who will discuss all of your options and listen to you.
3) Order Your Products
Once your design selections are complete and your contractor has signed on, it's time to place those orders! Always have your contractor verify layouts, quantities and details prior to ordering. I have always worked by the rule (even before supply chain issues) that nothing gets demolished until every product is either on site or at the warehouse ready for delivery. This step requires careful planning and watching lead times prior to the project start but will eliminate any delays waiting for the arrival of items.
Starting this month, I invite you to join me for a complete renovation project from start to finish.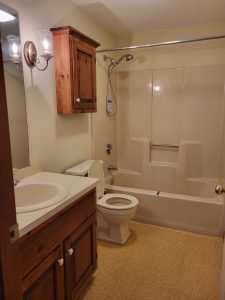 Each month I will share the process and the journey from drab to fab during a whole home renovation (photos included).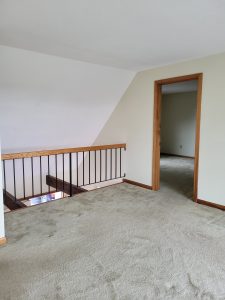 These "before" photos show a "frozen in 1984" condo ready for a dramatic makeover. Stay tuned…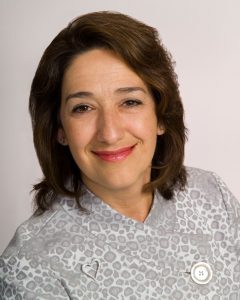 As an Interior Designer, Deborah has devoted over 25 years to transforming primary and secondary residences and commercial office space throughout New England. Deborah says "good design starts with a great conversation." She guides clients through the creative process from the initial consultation through design and installation. Her love of textiles, the influence of color, and creative design allow her to present a unique interior and experience for each client. Deborah also created Villa Lusso, a luxury brand of Italian inspired scented soy candles available through boutiques and her Etsy shop. In 2020 Deborah published her first book (under her nom de plume, Angelina DiVersa), "It's a Pillow, Not a Kidney" about an eager-to-please designer and her drama/comedy filled interior design business. It's a funny, informative book for anyone who ever had to or wants to decorate any space – meaning all of us. Learn more about Deborah by visiting www.carduccidesigngroup.com