By Beauty & Skincare Editor Katrina Hess 
This fall season brings warmth with matte eyeshadows in neutral colors, smudged eye liner, a golden glow to highlight your face, a touch of blush, and matte lips in neutral pinks, plums and warm reds. Here are my cruelty-free favorites… 
Eye Shadow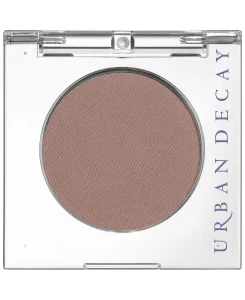 Start by applying a light or medium neutral color like eggshell, vanilla or latte, from your lash line to your brow. Apply a medium to dark eye color using a small shadow brush to the center of your eyelid above your pupil. Blend the color horizontally across your eyelid, stopping just before the inner corner of your eye. I like Urban Decay single matte shadows – they come in perfect colors from light to dark, and they work beautifully on all skin tones.  
Eyeliner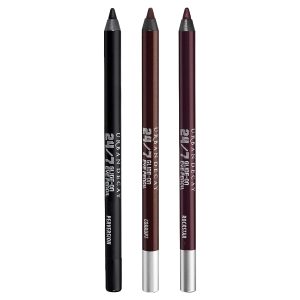 Apply a blendable eyeliner like Urban Decay's 24/7 Glide-On waterproof eyeliner pencil close to the lash line on your top eyelid. I use a very small eyeliner brush to smudge out the color a bit. I like to apply the eyeliner pencil below the lash line on the lower eyelid, which can draw the focus on the top lid, and "lift" the eye.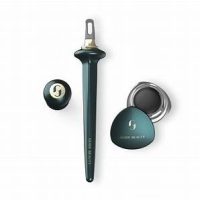 Tip: For a more dramatic or evening eye liner look, try the Guide Eyeliner Duo. It has a built-in finger rest that steadies your hand during application. It's effortless to draw on for a tight lash line look, a wing, or a heavier smudged look. It's available in black and brown.  
Brows 
I like to keep brows natural with a tinted brow gel that fills in gaps and keeps brows in place, especially between professional shaping. I love Grande Cosmetics GrandeBrow 2-in-1 Tinted Brow Gel and Brow Enhancing Serum formulated with castor oil, Vitamin E and mini-fibers to create a bold look. It's easy to apply, and available in 4 shades.   
Cheeks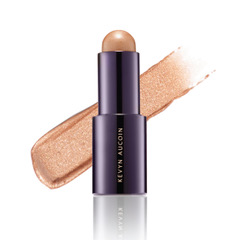 I love the newest products from Kevyn Aucoin – The Color Stick, The Contrast Stick, and The Lightening Stick – for a beautiful skin awakening! These products are pigment-rich, ultra creamy and lightweight to give you buildable color that blends seamlessly. Apply The Color Stick to the apples of your cheeks, The Lightening Stick to the high points of your face, and The Contrast Stick to create contour under your cheek bones and at your jawline.  
Lips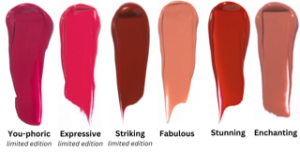 I also love the new Velvet Lip Paint from Kevyn Aucoin. It's a highly pigmented, weightless lip color that gives you buildable color, so you can use it for a sheer, light look or go dramatic with deep color. It's a matte formulation which looks sophisticated and lasts all day, and it's moisturizing, too.
I'll be back next time with holiday makeup looks!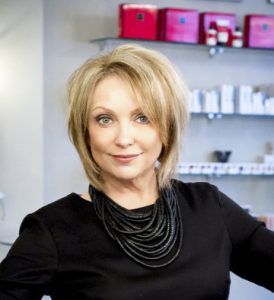 Katrina Hess is a licensed Cosmetologist, which is rare among makeup artists. She's a local beauty legend whose experience and expertise spans the globe. Katrina has been featured in top beauty and fashion magazines, newspapers, magazines, and TV programs. Katrina's won Boston Magazine's "Best of Boston Makeup Artist" 5 times, and Allure Magazine's "Best of Best Brow Shaping" twice. At her Newbury Street salon Katrina offers unique products that are organic to high-end. Katrina volunteered for 15+ years for the American Cancer Society's "Look Good…Feel Better" program. See how Katrina can help you maintain healthy skin and learn easy beauty routines, and much more, at www.katrinahess.com