We don't know a lot of people our age who look forward to the trek to the Christmas tree lot or big box store to buy a tree, lug it home, untangle and drape the lights, and then drag the tree out to the curb after the holidays.
Now, thanks to Santa Trees you can enjoy a lovely Christmas tree with zero fuss.
Since Robert Harrington and Dan Brett graduated from Boston College in 2018, they've created two businesses. Their first is a website that enables chefs to sell food directly to consumers, saving chefs the overhead cost of opening a full restaurant. www.markitplace.io
And now, Robert and Dan have started a website that lets people and businesses in the greater Boston area order fresh, beautiful Christmas trees grown in Massachusetts and New Hampshire, delivered by Robert and Dan dressed as ho-ho-ho-ing Santas!
Deliveries can be scheduled now for November 27 until December 31. Prices range from $80 for a 4-5 foot tree, to $140 for a 7-8 foot tree. You have the option of ordering white string lights and/or a tree stand. Robert explained that he and Dan receive weekly Covid-19 tests, and wear masks and gloves. They also wear booties if you opt to have them set up your tree for you. You can also schedule a time for the "Santas" to remove your tree for $50.
Santa Trees get their trees from small and family-owned farms. Robert said, "We're committed to cutting down CO2 emissions from our transportation, and we work with the farmers to achieve sustainable silviculture and recycle trees into mulch or other sustainable products."
Here are the details…
Delivery Time – trees are delivered a maximum 3 days after they are ordered. Customers also have the ability to schedule a delivery for a later date if that works better for them.
Delivery Area – Santa Trees delivers in Boston, the North Shore, and the South Shore. But, Robert and Dan say if you're further out, reach out to them and they'll most likely be able to accommodate you.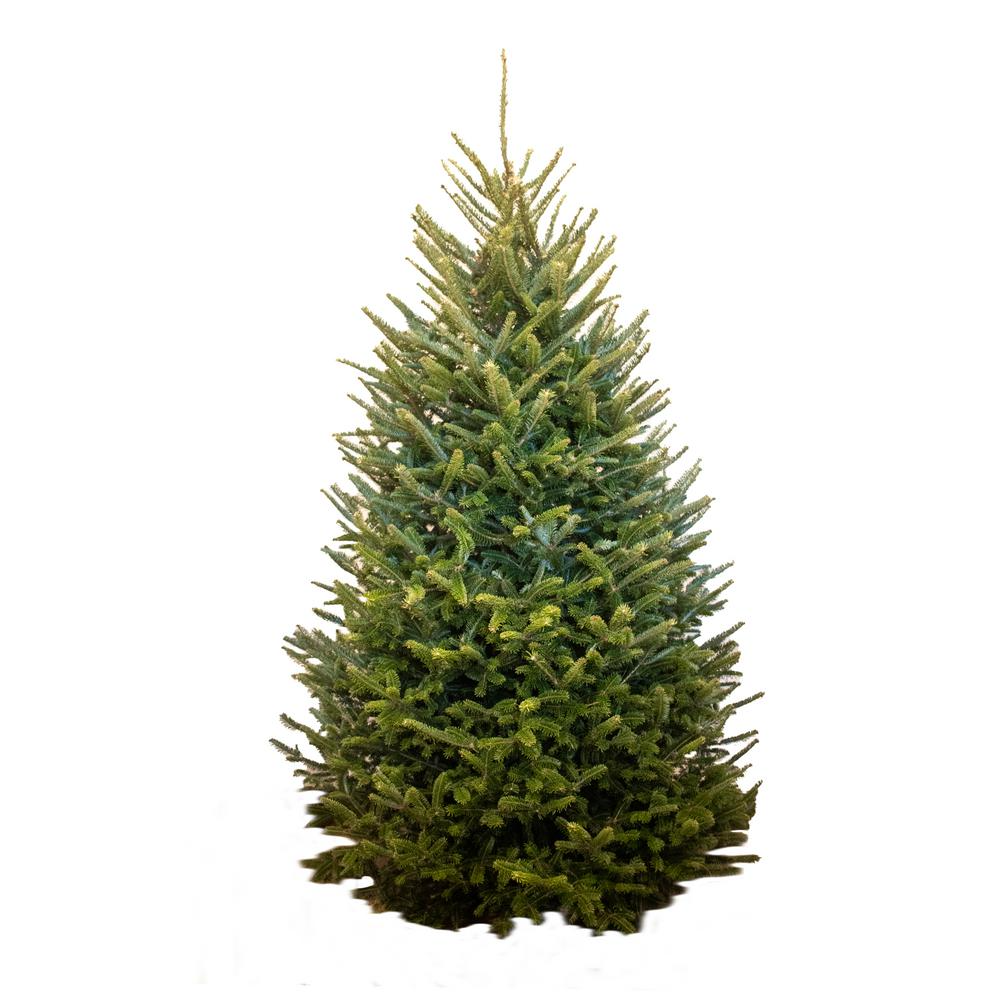 Type of Christmas Trees – the trees are Fraser Firs. If you have a specific request, let Robert and Dan know in the "special request" box at checkout and they'll make it happen!
We're feeling less stressed and merrier already!