By Contributing Editor for Hearth & Home Deborah Carducci
I'm hearing this message more and more from clients. In fact, several of my clients and myself are in the same phase I like to call "the third quarter." Clients are re-inventing their lives and redesigning their homes as their children have grown and moved out of the house to begin their adult lives. This IS the time to simplify and enjoy.
Getting started is always the challenging part of any decorating project. The approach for this new phase is a bit different because the decisions are now based on a couple, or a single person. Breaking it down in 3 steps makes more manageable…
Step One – You Must Edit, Edit, Edit
As most people find this task daunting (and usually the longest step), it needs to be said and heard at least three times! Editing is a gentle way of saying it's time to de-clutter. By nature, we are collectors. We save things "in case we may need them later." These items usually get moved around the house several times before they end up in a basement or a closet. Unless you can free yourself from years of "keeping everything," it will be difficult to imagine a new, simpler haven.
Think of this step as a great time to donate or pass down some of the items you have hung onto but know you will never use. There are many great organizations looking for donations of clothing, household items and more. Check your local charities, as some make it very easy with an arranged pickup right at your front door. Adult children may have an interest in something but were afraid to ask for it. My sister takes photos of items and then sends a text to her three grown children to ask if they are could use them, as they are starting out in their new homes.
This step is the most important and by far the most cathartic in this transition for your "new" interior. It helps to set weekly goals if you can, by targeting areas such as a closet, the garage, a section of your basement. Before you know it, you will start to see results and your momentum will continue.
Step Two – Choose New Colors, Styles & Textures
You want to make choices that will suit your current lifestyle. A lot of my first time home buyers with growing families would never even consider lighter hues or softer fabrics, dreading that first stain or even worse – the sticky hand years. Even if clients are concerned about grandchildren's visits, there are a host of available options now that can be worry free. I love to work with Performance Fabrics from Anna Elisabeth and Greenhouse Fabrics which are stain resistant and very durable but maintain a soft and luxurious hand. They are eco-friendly and made in the USA. Clean up is a breeze with soap and water. So what's to worry about?
Step Three – Treat Yourself!
You've worked long and hard to get to this phase. Invest/splurge in something that makes you smile. Buy those beautiful linens for your bed that you admired but put on hold because of college tuitions. Purchase some fun, new dinnerware (as long as you "edit" those mismatched and chipped plates) that you will enjoy each and every day. And my personal favorite indulgence – consider motorized blinds for your bedroom. There is no better way to wake up than pushing a button with a remote control at your bedside or asking Alexa to help you start your day.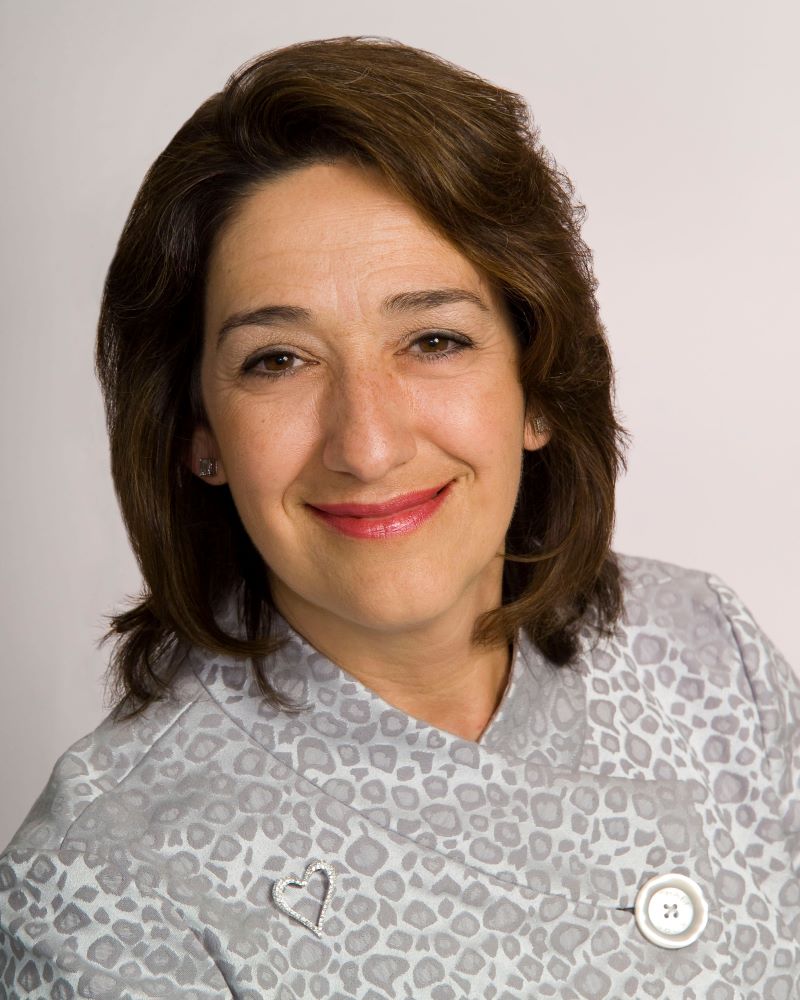 Interior Designer Deborah Carducci has spent over 20 years transforming primary and secondary residences and commercial office space throughout New England. Deborah says "good design starts with a great conversation." She guides clients through the creative process from the initial consultation through design and installation. Her love of textiles, the influence of color, and creative design allow her to present a unique interior and experience for each client. Deborah also created Villa Lusso, a luxury brand of Italian inspired scented soy candles available through boutiques and her Etsy shop. Deborah recently published her first book (under her nom de plume, Angelina DiVersa), "It's a Pillow, Not a Kidney" about an eager-to-please designer and her drama/comedy filled interior design business. Learn more at www.carduccidesigngroup.com and www.itsapillownotakidney.com