By Arts & Culture Editor Joan Kirschner
Sometimes something just gets your back up and this is what did it for me: a few months ago, I read Jann Wenner's memoir Like a Rolling Stone. Wenner co-founded and then led Rolling Stone magazine for decades. He was highly influential in rock music (and politics and pop culture), particularly in the 60s and 70s, covering male musicians like Mick Jagger, Bruce Springsteen, Bob Dylan, and later Bono, encouraging the careers of many contributors (including one, but only one, woman, the photographer Annie Leibovitz – it took decades for female writers to even break in), and eventually establishing the Rock and Roll Hall of Fame.
While the book was engaging, superficially interesting, gossipy reading, it didn't take long for me to see how little attention he gave to the many women, both composers and performers, of those decades. Of course, as a memoir, it is written from his perspective, but even Janis Joplin barely got a mention (then mainly for her death by overdose), while Carole King was entirely absent. Bette Midler, whom he describes as a friend, gets no kudos for her career – not even her early albums like The Divine Miss M, which appeared in just about every room in my dorm in the early 70s.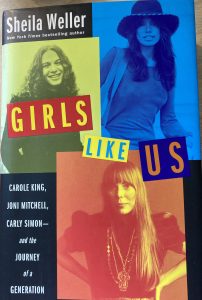 So, what about all the women songwriters and performers who shaped our younger decades? Along with King, consider these past and present stars: Judy Collins, Joni Mitchell, Joan Baez, Laura Nyro, Carly Simon, Bonnie Raitt, Karen Carpenter, Dusty Springfield, and Linda Ronstadt. And even more: Cyndi Lauper, Madonna, Joan Jett, Pat Benatar, Patti Smith, Annie Lennox, Gloria Estefan…the list goes on and on, and I know I have left out many others who may be your favorites.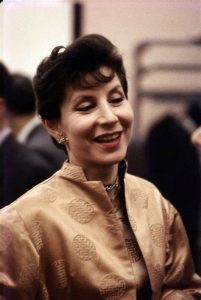 And looking back to earlier generations, who were their most celebrated predecessors, the ones we might have heard in childhood or that our parents might have listened to?
Before rock and the singer-songwriter phenomenon of the late 60s/early 70s, popular music tended to originate on the Broadway stage or in Hollywood films and move onto radio and later early TV with the interpretations of band and nightclub singers. Doris Day, Peggy Lee, Ella Fitzgerald, Billie Holiday, Rosemary Clooney, Dinah Shore, Julie London, and the Andrews Sisters were some of the popular singers of the 40s, 50s, and early 60s.
Songwriting, however, was dominated by men. Some notable exceptions:
Kay Swift (1897-1993), the first woman to score a Broadway show and who had a long-term professional and romantic relationship with George Gershwin
Dorothy Fields (1904-1974), who wrote the lyrics to over 400 songs for Broadway and film productions
Carolyn Leigh (1926-1983) Broadway and film composer – including the Peter Pan we probably all watched on TV as kids
Betty Comden (1917-2006) (that's her photo above) an actress, screenwriter, and the Broadway and movie lyricist of Singin' in the Rain, The Barkleys of Broadway (the final Astaire/Rogers film), On the Town, The Band Wagon, Bells Are Ringing, and On the Twentieth Century (and many more). Her career spanned six decades and was honored with multiple Tony awards and a Kennedy Center Honor, along with her professional partner Adolph Green
Broadway musicals have produced many extraordinary singer/actresses: Mary Martin, Ethel Merman, Carol Channing, Chita Rivera, Julie Andrews, Angela Lansbury, Patti LuPone, Bernadette Peters, Bebe Neuwirth, Audra McDonald – again there are too many to name – but most of these women are known mainly for their singing roles, which often did not migrate into the movie versions which would have brought them wider recognition (Julie Andrews being the main exception, though she didn't reprise her lead role in My Fair Lady on the screen).
Women in music is an enormous topic, and there are many other genres to consider: classical, opera, jazz, country, R & B, rap, and hip-hop…but today we see so many more incredibly successful women in music of all types, think Lady Gaga, Taylor Swift, Beyoncé, Queen Latifah, Adele…and it's wonderful to see their success.
Books on and about Musicians and Performers
Non-Fiction/Biography
Soul Picnic: The Music and Passion of Laura Nyro,

by Michele Kort

Girls Like Us: Carole King, Joni Mitchell, Carly Simon – and the Journey of a Generation

, by Sheila Weller

Nothing Like a Dame: Conversations with the Great Women of Musical Theater,

by Eddie Shapiro
Fiction
Musical Chairs, by Amy Poeppel
The Song of the Lark,

by Willa Cather
A Place to Buy Books that Help and Support Others
More than Words is a non-profit organization that assists and prepares disadvantaged young people for a successful future by training them to work and manage a bookstore. Their main location is at 242 E. Berkeley St. in Boston's South End, where they have a large assortment of (mostly) used titles in an airy, welcoming environment that also has an event space. There is also a smaller shop in Waltham at 56 Felton St. You can also donate books and clothes and make purchases online. https://shop.mtwyouth.org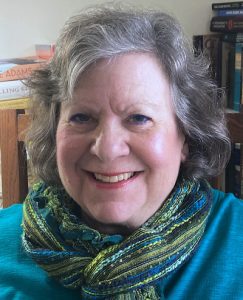 Joan Kirschner is a Boston area writer/blogger who reviews books, museum exhibitions, theater, film, music, and travel experiences. Her commentary previously appeared on SonsiWoman.com, UllaPopken.com, WomenofGloucesterCounty.com, Trazzler.com, and IndieReader.com. She attributes a lifelong love of reading and cultural events to parents who encouraged her interests early on. Joan began as a retail and mail order catalog copywriter when typewriters, carbon paper, X-Acto knives, and hot glue were found in advertising offices everywhere. She advanced through the ranks and changes in technology, eventually taking on corporate communications, social media, and digital advertising and promotion. She managed and mentored younger writers, acquired skills in art direction, and had responsibility for print and digital communications reaching millions of customers. Surrounded by the babble of languages in Manhattan and Brooklyn and sympathizing with the challenges of non-English speakers, she earned a certificate in the Teaching of English as Second Language (TESOL) and began teaching and tutoring adults and college students. Joan now works part-time in grants administration, freelances occasionally, and covers books and the arts at No Shortage of Words.