By Contributing Editor for Hearth & Home Deborah Carducci
The holidays are here, ready or not!
These days our lives are consumed with shopping, planning, holiday decorating and baking. It's been a while since we have been able to entertain, so here are 5 easy tips to welcome your guests this season for any occasion while making it easy on yourself.
1. If you are hosting a dinner, select a dish or dishes that you are comfortable and confident in making. Everyone is tempted to try out new or exotic dishes…sometimes for the first time when inviting guests. Stick to what you know and what you are good at. Your guests are excited to see you and spend time together which we have learned is so precious, especially during the last 2 years.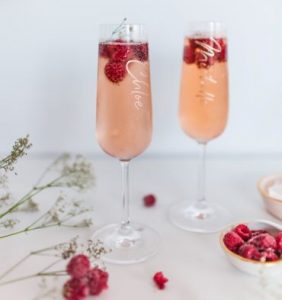 2. Greet everyone (vaccinated of course) with a drink and a hug. For a great non-alcoholic choice, I offer ginger ale or sparkling water with a splash of cranberry juice and a lime. A signature cocktail of your choice or a glass of wine or prosecco, perhaps with a few festive floating berries, will complement any appetizers you serve.
3. Charcuterie boards are popular, pretty and a great presentation of appetizers all in one platter that can be made ahead of your party. Make sure you have a good mix of sweet and savory. Vary your arrangement by texture and color to create a combination of delectable treats. I like to use a board big enough to put items like olives and spreads in small bowls.
4. Create a great playlist for a soft backdrop of music and cheer and always sprinkle in a little surprise song to get people to sing along or smile.
5. Designate a place for coats and purses. Clear out part of a closet if necessary to make it easy on your guests when they arrive to store their items and have plenty of space to move around. Add small chairs and/or benches, ottomans for temporary seating so everyone can enjoy.
If you can prepare well ahead of party time, you will be able to enjoy your guests and not be tied to the kitchen. And above all, have a great time!
Wishing everyone a happy and healthy holiday season and a new year filled with fabulousness!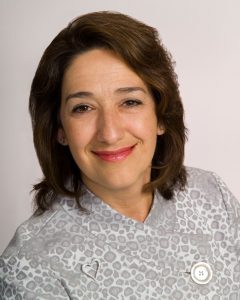 As an Interior Designer, Deborah has devoted over 25 years to transforming primary and secondary residences and commercial office space throughout New England. Deborah says "good design starts with a great conversation." She guides clients through the creative process from the initial consultation through design and installation. Her love of textiles, the influence of color, and creative design allow her to present a unique interior and experience for each client. Deborah also created Villa Lusso, a luxury brand of Italian inspired scented soy candles available through boutiques and her Etsy shop. In 2020 Deborah published her first book (under her nom de plume, Angelina DiVersa), "It's a Pillow, Not a Kidney" about an eager-to-please designer and her drama/comedy filled interior design business. It's a funny, informative book for anyone who ever had to or wants to decorate any space – meaning all of us. Learn more about Deborah by visiting www.carduccidesigngroup.com