By Hearth & Home Editor Deborah Carducci
Winter is the perfect time to grab a mug of hot tea or chocolate, cozy up under your favorite throw, and find design inspiration watching great home improvement shows. Here are a few of my picks for your entertainment…
Escape to the Chateau – You can watch on PBS (check for listings) or on Peacock. It has become my new favorite. Dick and Angel Strawbridge, along with their adorable son and daughter, purchased an abandoned 45-room 19th century chateau in French countryside complete with seven out-buildings, an overgrown walled garden and a moat to boot. Their property search began when this British family living in a small flat in Essex, England found this grand home in need of everything including the basics of heat, water and electricity. Their intention was to live on the property as well as operate a wedding venue business. Their journey to lovingly restore this dilapidated chateau is a joy to follow,as Angel is an incredibly talented and endearingly quirky creative designer. Dick, with his engineering background and builder "mate" Steve, perform incredible architectural feats from plumbing and wiring to designing and installing a unique lift (we call them elevators) within one of the four-story turrets in the chateau. If you are truly looking for an "escape" the scenery is breath-taking and their family is charming and adorable. 
Hollywood Houselift – Jeff Lewis, a long time controversial yet entertaining personality on HGTV, has moved to Amazon Freevee with this new show on which he embarks on a variety of interior and exterior projects for celebrities. Jeff is an extremely talented designer with an even bigger personality. Not always willing to compromise on his design aesthetic can lead to some interesting scenes with his clients. Hollywood Houselift is a fun glimpse into celebrity home design, and you see how they face the same exact challenges as we do when we renovate our homes.
Love it or List It – This show on HGTV remains my go-to for design and entertainment. Now in its 19th season, each episode shows clients initially meeting with interior designer Hilary Farr and realtor David Visentin to share their must- haves to stay in their property or move to a new place. One partner wants to stay in their home seeking design assistance to make the home work for their changing needs. Nine times out of ten, this partner is emotionally and sentimentally attached to the home. The other partner is ready to move on and seek out new styles, layouts or locations. Most of the couples add a caveat to their search stating that they want to stay in their current neighborhood, making it all the more difficult for David. Budgets can be unrealistic (especially for remodeling) but in the end, it's fun to see if they love it or list it.
Stay warm and cozy, and happy viewing!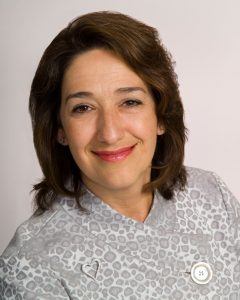 As an Interior Designer, Deborah has devoted over 25 years to transforming primary and secondary residences and commercial office space throughout New England. Deborah says "good design starts with a great conversation." She guides clients through the creative process from the initial consultation through design and installation. Her love of textiles, the influence of color, and creative design allow her to present a unique interior and experience for each client. Deborah also created Villa Lusso, a luxury brand of Italian inspired scented soy candles available through boutiques and her Etsy shop. In 2020 Deborah published her first book (under her nom de plume, Angelina DiVersa), "It's a Pillow, Not a Kidney" about an eager-to-please designer and her drama/comedy filled interior design business. It's a funny, informative book for anyone who ever had to or wants to decorate any space – meaning all of us. Learn more about Deborah by visiting www.carduccidesigngroup.com