By Contributing Editor for Hearth & Home Deborah Carducci
January arrived quietly this year, a welcome a relief that the past year is now behind us. The first month of a new year is always a shining symbol of a fresh beginnings, and the perfect time to treat yourself to new linens for your bed and bath.
Health experts emphasize the importance of sleep and rest especially for those of us after sixty. When choosing new bed sheets there are three basic characteristics to keep in mind for a good night's sleep: comfort, temperature regulation, and value.
Higher thread count (number of threads woven into a square inch) has become an outdated measure for choosing quality bed sheets. Did you know that a higher thread count produces a tighter weave, which allows less cooling and breathing? For optimum comfort and softness you generally want to be in a 200-500 thread count range.
Percale vs. Sateen: The choice is yours. Percale sheets are cool to the touch, lightweight and resemble those crisp, luxurious hotel sheets. Sateen sheets have a little sheen, and are heavier and warmer. When choosing new sheets, think about your optimum sleep mode and what will make you rest more comfortably.
Experts say you should replace your towels every two years. Who knew there were towel experts? As a general rule, after twenty four months of daily use towels lose their absorbency and fluffiness. Cotton (100%) towels are the softest and most absorbent. If you're looking for a bit more budget-friendly option, a cotton/polyester blend is often less expensive and quick drying. The color choices are limitless so think about introducing a great accent color and choose something you will enjoy as these items are used every day!
And now for a little creative fun. My husband and I are big football fans and not only love watching the game but enjoying fun appetizers while something yummy is cooking in our crock pot. Although you may not be going to a Super Bowl party this year, you can still have some cute and delicious apps!
Party Penguins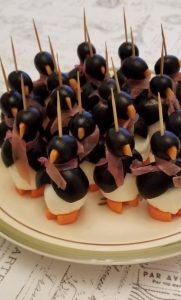 Ingredients:
1 can small/medium black olives
1 bag Mozarella balls (not mini size)
Cocktail skewers
1 can jumbo black olives
1 carrot (peeled and cut in ¼" slices)
Thin Prosciutto slices (optional)
Directions: Cut a small triangle from the carrot base and remove (save). Make a cut into a large olive (leaving a bit attached at the top). Place the Mozzarella ball on the carrot base and wrap the large olive over it creating the wings. Cut the carrot triangle in half. Place one carrot piece in the small olive to create the beak and set that olive on the wings. Starting from the top, run the cocktail skewer (longer toothpick) through the head, the Mozzarella ball and into the carrot base.
Tip: if your wings separate, overlap them a bit and pierce with the skewer to hold in place.
For a cute final touch, take a thin slice of prosciutto and tear into small strips. Wrap around the "neck" of the penguin creating a little scarf.
Eat and repeat!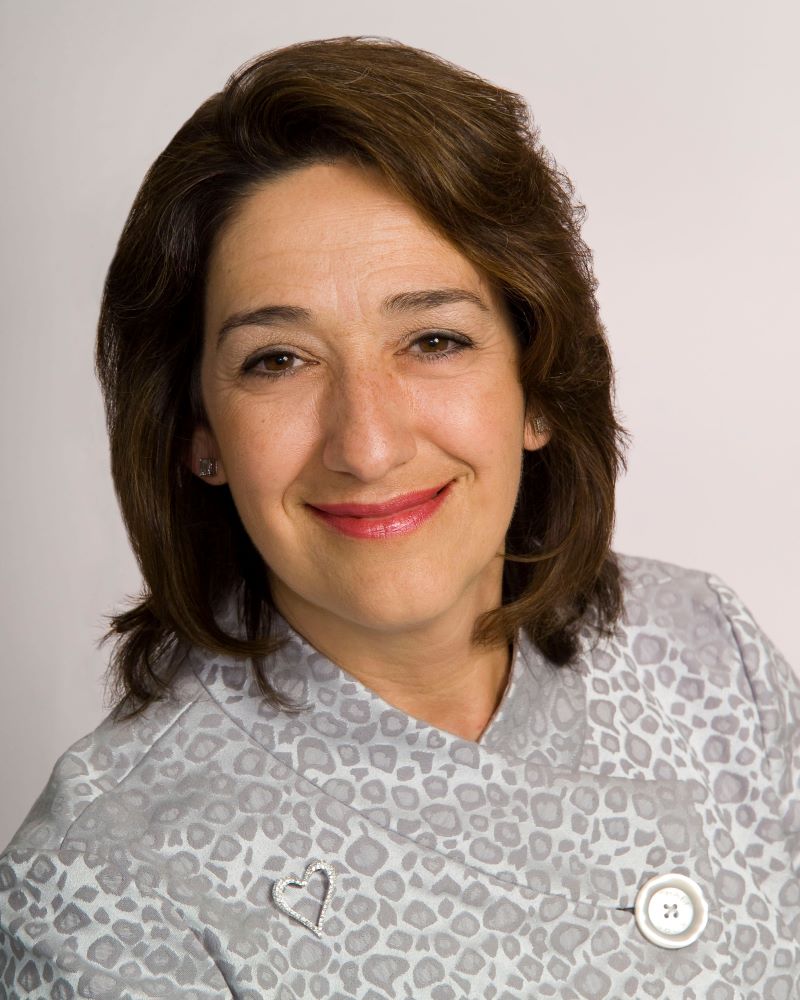 Massachusetts-based Interior Designer Deborah Carducci has spent over 20 years transforming primary and secondary residences and commercial office space throughout New England. Deborah says "good design starts with a great conversation." She guides clients through the creative process from the initial consultation through design and installation. Her love of textiles, the influence of color, and creative design allow her to present a unique interior and experience for each client. Deborah also created Villa Lusso, a luxury brand of Italian inspired scented soy candles available through boutiques and her Etsy shop. Deborah recently published her first book (under her nom de plume, Angelina DiVersa), "It's a Pillow, Not a Kidney" about an eager-to-please designer and her drama/comedy filled interior design business. Learn more at www.carduccidesigngroup.com and www.itsapillownotakidney.com