By Beauty & Skincare Editor Katrina Hess
Tis the season to party in style with these easy-to-do sparkly eyeshadows, highlighters and lips. Here are my cruelty-free picks for you…
Always start with a wash of face tint, whether it's a light tint or a full coverage foundation. Set it with a light, sheer translucent powder. My favorite is by Kevyn Aucoin. This light-weight powder adds a sheen to your face. It isn't drying, it helps to hold makeup for hours, and it makes applying blush and/or highlighter easier to blend. 
Eyes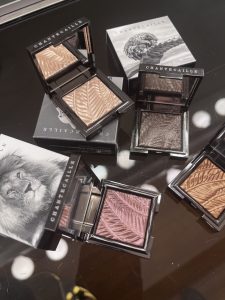 I love Chantecaille makeup and skincare products. They are all botanical based and clean. Chantecaille has started several philanthropy makeup collections to raise awareness and funds to protect endangered sea turtles, gorillas, wolves, bees, elephants, giraffes, coral reefs, and more.
Chantecaille Next Generation Eye Base Primer helps you apply eyeshadow evenly, and make it stay put until you take it off.
Many mature ladies stay away from shimmery eyeshadow. DON'T! If you find the right texture and apply correctly it looks marvelous!!!!! 
The Chantecaille Luminescent Eye Shadows are available in 8 gorgeous shades. All colors represent an animal…
Zebra – Rose Gold – good for all skin tones
Elephant – Shimmering Taupe Grey – LOVE for all skin tones
Giraffe – Burnished Brown – easy to use
Rhinoceros – Sophisticated Olive – LOVE for all skin tones
Pangolin – Dusky Lilac – looks great on dark skin
Crane – Smokey Burgundy – good for sallow skin tones
Lion – Golden Copper – excellent for warm skin tones
Cheetah – Warm Champagne – LOVE for all skin tones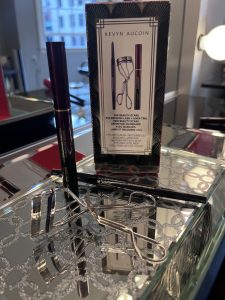 I suggest using a black eyeliner with darker eyeshadow colors. Dark brown liner looks great on the lighter shades. Then just curl your lashes and apply mascara. Kevyn Aucoin is offering a great deal on their holiday set.  

Highlighter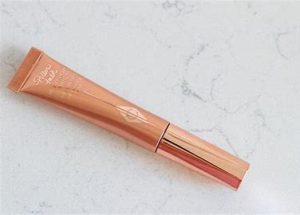 I love the Charlotte Tilbury Beauty Light Wand. It's a fabulous cream highlighter for cheeks and eyelids. 
It comes in three gorgeous colors…
Spotlight – for light skin tones
Pillow Talk Original – for medium skin tones
Pillow Talk Medium – for dark skin tones
Lips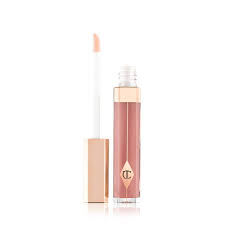 Apply a layer of lipstick, gloss or a lip balm. Start the liner at the corners of your lips to create, then blend inwards with a lip brush. If you want an extra pop, add another thin layer of lip color or a pop of gloss in the middle of your lower lip. 
My new favorite lip colors are Lip Lustre from Charlotte Tilbury. I LOVE all 11 shades. They work well with all skin tones, and are great for more mature lips, which can be dry. Try using a lipliner to match after you apply lip color or gloss for more definition. Just make sure you avoid a hard line by blending it into your lip color or gloss. 
Have fun experimenting with new products and new looks for a fabulous you this holiday season!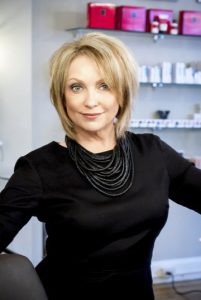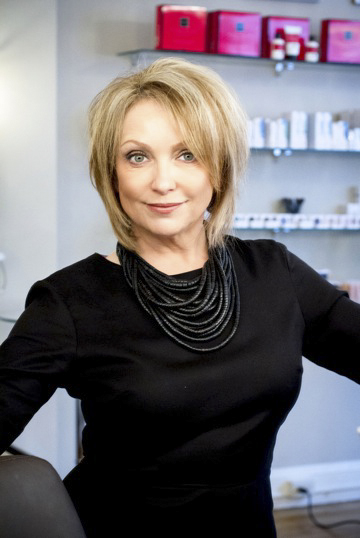 Katrina Hess is a licensed Cosmetologist, which is rare among makeup artists. She's a local beauty legend whose experience and expertise spans the globe. Katrina has been featured in top beauty and fashion magazines, newspapers, magazines, and TV programs. Katrina's won Boston Magazine's "Best of Boston Makeup Artist" 5 times, and Allure Magazine's "Best of Best Brow Shaping" twice. At her Newbury Street salon Katrina offers unique products that are organic to high-end. Katrina volunteered for 15+ years for the American Cancer Society's "Look Good…Feel Better" program. See how Katrina can help you maintain healthy skin and learn easy beauty routines, and much more, at www.katrinahess.com